At BCcampus we monitor a number of sources for new information about strategic initiatives with systemic focus, internationally, nationally and regionally. We keep an "evergreen" plan bubbling on the front burner, review it annually, and then take it forward to our Strategic Council for review and ratification. The plan provides the framework for our annual service plan that is funded by the Ministry of Advanced Education.
Our sources also include local institutions and their planning documents, as well as peer organizations worldwide.
This year we asked one our creative SFU co-op education students, Diana Chan, to put together a meta-view of all the relevant plans within the British Columbia post-secondary sector. Diana came up with a very nice annotated view as a GoogleDoc with links to the specific documents. You can see the meta-view here: Strategic Plan Research Summary.
In addition we have also received strategy documents from Council of Senior Student Affairs Leaders (CSSAL) and from our AskAway colleagues at the BC Electronic Library Network.
Further afield, these are some of the information sources we reviewed in building our draft 2012-2015 plan:
Australia – Open Universities Australia (OUA) like BCcampus, is a relatively new initiative that provides centralized access to online courses with transferable credit in the Australian university context on a national basis.
The Campus Computing Project annually publishes an update on the management of information technology in the higher education sector. This year's survey is titled The 2011 national survey of information technology in U.S. higher education: big gains in going mobile; slow movement to cloud computing.
Canadian colleagues and organizations with whom we work with closely and share ideas for improvement:
ContactNorth.ca – We have hosted delegations, board members and staff from Contact North (Ontario) at BCcampus, and are currently working with ContactNorth in a consulting capacity to plan an exciting new initiative in Ontariothat will incorporate some BCcampus service models
eCampus Alberta.ca – BCcampus has contributed OPDF models and collaborated on professional learning initiatives with colleagues at eCampusAlberta
EDUCAUSE – BCcampus is an institutional member of this US-based organization that organizes research and practice knowledge about information and communications technology (ICT) for higher education professionals globally. Adrian Sannier's article in the most recent edition of the EDUCAUSE Review, If not now, when? provides lots of food for thought about technology-induced disruptive change on the horizon for higher education.
Horizon Report – BCcampus monitors the influential yearly Horizon Report published by the New Media Consortium. BCcampus staff member Scott Leslie has served on the advisory board for the NMC Horizon Report.
JISC United Kingdom – BCcampus has hosted individuals and met with JISC delegations in BC. We follow JISC's strategic directions. JISC is a national entity in the UK that provides infrastructure and supports ICT research and innovation.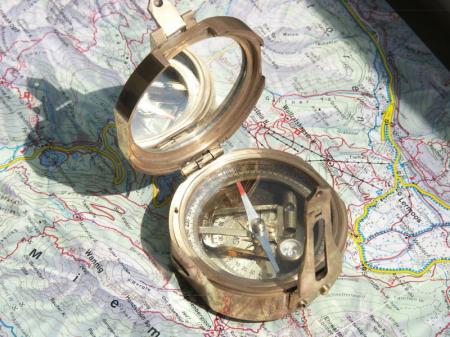 OECD – The Organization for Economic Cooperation and Development (OECD) publishes working papers and research documents relevant to higher education in a global context. OECD's most recent report is Tertiary Education for the Knowledge Society – Pointers for Policy Development. The first set of strategic initiatives undertaken by BCcampus in 2003- 2006 were reinforced by recommendations from OECD's (2005) research publication E-learning in tertiary education: Where do we stand. These initiatives included:
Encouraging the dissemination of good practices to stimulate innovation, avoid wasteful duplication of efforts, and scale up successful experiments.
Exploring the issues surrounding intellectual property in e-learning and specifically the exploration of open educational resources (OER).
Promoting a dialogue between IT providers and institutions, and supporting public-private partnerships, in order to keep costs at a reasonable level.
The Open Education Resource Foundation continues to probe and challenge higher education thinkers and practitioners to consider an alternative future in which open educational resources become the study materials for students who choose to pursue independent study practices towards a credential awarded partially through challenge or prior learning assessment and recognition. Already anchor partners in the Open Education Resource University (OERu) consortium are actively considering how to implement this version of the future.
Sloan Consortium Report 2011 – These annual survey reports from the U.S. are solid indicators of current practices and trending opportunities within the higher duration sector.
SURF Netherlands – BCcampus has hosted delegations from SURF at our Vancouver offices. We follow SURF's strategic directions closely. SURF has a national responsibility for infrastructure, innovation and ICT research in the Netherland, similar to JISC in the UK.
WCET – BCcampus is an institutional member of the WICHE Cooperative on Educational Technologies, and co-chairs the WCET eLearning Common Interest Group (CIG) that surveys systemic consortia in the US and Canada on a yearly basis. WCET is the largest and most well-known colleague network for e-learning consortia members worldwide. It is a child organization of the Western Interstate Commission for Higher Education (WICHE), and is based in Boulder, Colorado.
Compass image used under Creative Commons license, from Wikimedia