One of BCcampus' first-ever employees is moving on to tackle "open" on a global scale. After eight-plus years with BCcampus, Paul Stacey has accepted a position as a Senior Project Manager with Creative Commons. He will leave quite a legacy of work at BCcampus, as well as some pretty big shoes to fill.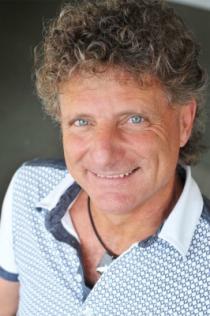 Paul joined BCcampus in 2003 as the Director of Development responsible for the annual Online Program Development Fund, supporting B.C.'s Educational Technology Users Group (ETUG), and leading professional learning initiatives through workshops, conferences and online communities of practice. His work has expanded access to credentials for all B.C. students by developing hundreds of openly-licensed online courses and programs across B.C.'s post secondary system, while at the same time enhancing the knowledge and skills of faculty and staff on effective practices for teaching and learning online. Paul's work with BCcampus on strategic use of educational technology has helped establish us nationally and internationally as a model for system innovation and collaboration.
As a Senior Project Manager at Creative Commons, Paul will provide project development, management and communication support for strategic programmes that maximize digital creativity, sharing and innovation. Paul will help provide technical assistance to Creative Commons' winning grantees of the US Department of Labor Trade Adjustment Assistance Community and Career Training Grant program and liaise with the global education community to promote Creative Commons licenses and tools. Paul's primary focus will be on building a global movement of practices and policies for free sharing of education, but he'll also be involved with projects across all of Creative Commons.
Although Paul's position is based in California, he will continue to live and work primarily from his home in the greater Vancouver area.
We will miss Paul, but look forward to continuing work with him (as well as Creative Commons Canada, in which BCcampus is involved) as he takes his skills and expertise to a world-wide audience. BCcampus is an enthusiastic proponent of all things open and we are certain Creative Commons couldn't find a better candidate for the position than Paul Stacey. We wish him all the best in his new endeavours.