BCcampus' Alberta counterpart is sharing a fresh approach to online curriculum development that you can use and adapt for free.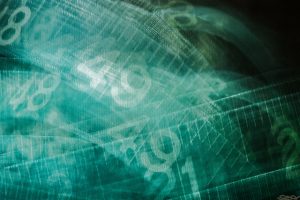 It's eCampusAlberta's updated eLearning rubric website.
When it comes to employing rubrics, many post-secondary instructors use them to assess student learning (e.g. grade papers). However, eCampusAlberta's eLearning rubric is a bit different. Rather than using it to measure your students' work, you can evaluate your courses.
Think of it as a roadmap for designing your new online course, or for assessing an existing one.
Because it's aligned with eCampusAlberta's Essential Quality Standards, it's an easy way to ensure your course is high quality. There's a link to the academic research that supports each standard so there's no need for you to go into your own extensive research if you want to know more.
You can also use it as a planning guide.
The rubric has a CC BY 3.0 license, which means it's free for you to use or adapt—even for commercial purposes.
All you have to do is sign up for a guest account.
It's well designed and easy to use. 
"I imagine many curriculum developers are currently using similar tools to guide their work, but this one is so well laid out and comprehensive," says Sylvia Currie, the Senior Manager of Professional Learning at BCcampus. "I love the way it is packaged up as a 'toolkit' with both interactive online tools and downloadable resources. It can be used both during the development, and in the review phases…It would also help assess the quality of existing openly licensed courses that Bccampus might wish to revise and repurpose."
This is an updated version.
The original eLearning rubric was designed almost a decade ago to complement eCampusAlberta's Essential Quality Standards (1.0). These are the standards the 26 members of the consortium must meet for their online courses. Last summer eCampusAlberta rolled out its ESQ 2.0, and, just recently, it updated the corresponding rubric.
In order to keep the rubric current, every two years eCampusAlberta conducts a comprehensive literature review of quality standards for online learning. In addition, it uses a decision log to track input and improvements on its ESQs.
Notable quotes
As more and more faculty become involved in online learning, we feel it is important to support their understanding of online curricula design. – Tricia Donovan, Executive Director, eCampusAlberta.
The rubric is a website designed to help curriculum developers ensure their courses meet the Essential Quality Standards (EQS) 2.0, which are used by eCampusAlberta member institutions and across the post-secondary system. Users can self-assess their eLearning projects in a few simple steps. – Barbara Armstrong, Quality Manager, eCampusAlberta
I imagine many curriculum developers are currently using similar tools to guide their work, but this one is so well laid out and comprehensive. I love the way it is packaged up as a "toolkit" with both interactive online tools and downloadable resources. It can be used both during the development, and in the review phases. – Sylvia Currie, Senior Manager, Professional Learning, BCcampus
Learn more
photo credit: psst i got a secret! © 2006 cave canem, cc by 2.0
photo credit: measure a thousand times, cut once © 2014 sonny abesamis, cc by 2.0