Summer provides an opportunity to slow down and catch up on your reading. It also provides the editorial team with an opportunity to reflect on which of our blog posts garnered the most interest.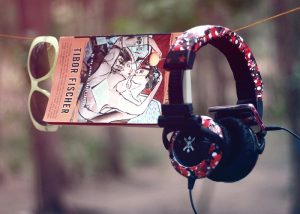 Over July and August, we'll be highlighting a series of our best and most interesting posts we've published this past academic year. We had fun writing them, so we hope you enjoy reading them.
On the importance of doodling
Among our highest read blog posts in March was the one focused on visual facilitation.
In general, we remember 10 per cent of what we hear, 20 per cent of what we read, and 80 per cent of what we see and do. It's no surprise that using doodles to record and facilitate meetings and workshops—known as "visual recording" and "visual facilitating"—is changing the way we do meetings.
Our very own Sylvia Currie (who is also BCcampus' senior manager of professional learning) is helping create a community of practice where people meet (Facebook link – requires login) to draw, share and practice their skills.
Meet Gina Bennett and Clint Lalonde
Also in March, our 'five questions with' blog posts with two strong open education advocates were very popular. Our community wanted to learn more about Gina Bennett and Clint Lalonde.
Gina Bennett coordinates all aspects of distance learning for the College of the Rockies including orienting new faculty to the online learning environment, providing student and faculty support, and evaluating new technologies for educational application.
Gina's been a faculty member at the College for 16 years. Her small college allows her to wear many different hats. Her business card says "eLearning Specialist." While she coordinates distance-learning activities for the college, she spends a lot of her time in program development, instructional design, and curriculum renewal.
Clint Lalonde is one of BCcampus' resident educational technologists and advocates for the use of open educational resources and open education practices in higher education. His official title is Manager, Open Education. He is a project lead on the BC Open Textbook project.
In his interview, Clint shared his views on the importance of BCcampus' Open Textbook Summit. The Open Textbook Summit provided an opportunity for other people around the world who are doing similar work to connect.
The summit brought together leaders in the Open Textbook field, faculty who are reviewing, adopting and developing Open Textbooks, student advocates, librarians, institutional administrators, government officials, and policy staff.
Open Textbooks: no one has to do it alone.
Our blog post on five lessons learned at the Open Textbooks Summit 2014 published at the end of April continues to generate interest.
In summary, here are the lessons that emerged from this two-day summit:
Librarians have a crucial role to play.
Students have more of an impact than they might think.
Open Textbooks means control is given back to instructors.
Taking control of educational content takes commitment.
We need a bigger developer community around the technology of open source publishing.
Mark your calendar for our next Best-Of BCcampus post: August 6. Let us know which ones resonated with you in the comment section.