This fall we have added new textbooks in Geography, Marketing, English, Psychology, and Sociology to our open textbooks collection, each with significant contributions from post-secondary faculty in British Columbia.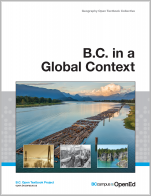 British Columbia in a Global Context
This introductory Geography textbook was created from scratch to meet the specific regional needs of British Columbia courses and programs. Written by faculty from SFU, UBC, Okanagan College, and the University of the Fraser Valley, it takes a holistic approach by incorporating elements of physical, human and regional geography, as well as bringing in methods and perspectives from spatial information science. British Columbia in a Global Context was created during the first BCcampus book sprint, held in June at UBC. It is released with a CC-BY open license, which allows reuse, redistribution, and adaptation for free.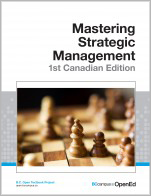 Mastering Strategic Management – 1st Canadian Edition
Mastering Strategic Management is a Canadian adaptation of the previously released Mastering Strategic Management textbook. The book was adapted by Janice Edwards of College of the Rockies. Adaptations include Canadian-specific content, images, and references, and the creation and inclusion of ancillary resources in the appendix. The book is released with a CC-BY-SA-NC license.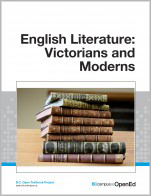 English Literature: Victorians and Moderns 
Our newest English textbook is an anthology with a difference. In addition to providing annotated teaching editions of many of the most frequently-taught classics of Victorian and Modern poetry, fiction and drama, it also provides a series of guided research casebooks which make available numerous published essays from open access books and journals. Designed to supplement the annotated complete texts of three famous short novels: Henry James's The Turn of the Screw, Joseph Conrad's Heart of Darkness, and Aldous Huxley's Brave New World, each casebook offers cross-disciplinary guided research topics which will encourage majors in fields other than English to undertake topics in diverse areas. The text was authored by James Sexton and is released with a CC-BY open license.
Our open textbook collection also features a couple of adaptations of note: Principles of Social Psychology: 1st International edition, and Introductory Chemistry: 1st Canadian Edition.
Hot off the presses:
Two more books have been posted to our collection as of Friday, October 17, 2014: Introduction to Psychology – 1st Canadian Edition, and Introduction to Sociology – 1st Canadian Edition. At time of publication, PDFs and print on demand links still need to be added for both, and the psychology text's epub file will be added later, to allow for some small errors to be corrected. These will be added shortly.
Visit the Open Textbook Library to view the entire selection of Open Textbooks.