As part of our staff highlight section, we'd like to draw attention to the amazing Professional Learning team, the people who bring a wide range of teaching and learning workshops, sessions, topics, groups, events and opportunities for B.C.'s higher education communities. The Professional Learning team thrives on collaboration with the post-secondary institutions in B.C. and continually join together to create incredibly successful events for BCcampus – just wait for the Festival of Learning to see for yourself!
We caught up with this busy bunch to ask them each a question about their Professional Learning thoughts and/or experiences and here's what they had to say:
Tracy Kelly, Senior Manager, Professional Learning
What makes you excited to get up in the morning and come to work?
We love pursuing success through collaboration – this is part of everything we do.  It's exciting to help bring relevant, useful learning opportunities to our friends and colleagues in BC higher ed. In addition to reliable annual events that inform and celebrate, like ETUG workshops and Scholarly Inquiry Symposia, we also bring "bucket list" PD opportunities, like Graphic Facilitation, Wenger-Trayner's BEtreat, and Liberating Structures.  We want to help everyone be more impactful designers, facilitators, and leaders of student learning.  Right now, I'm excited about the Festival of Learning! This is our boldest collaboration yet – four days, hundreds of colleagues, dozens of sessions, and a mysterious "Night Carnival" in the works– it will be great!
Leva Lee, Manager, Professional Learning and Open Education Resources
How do you manage to stay organized, when you have so many unique tasks on your plate?
As the wearer of many hats in my work, to stay organized and effective it's important to discern to what really matters for people and projects and hone in on the key things they care about. There are so many great ideas and things to do that focus and purpose is important as a guide for managing our time. I love being what a friend coined as a "learning animateur" and a cultivator of creative communities with my work with the ETUG community and the BCOER Librarians, and most recently with Liberating Structures. The commonality of the work is that it focuses on emergent and social learning, two areas I find both fascinating and extremely rewarding: It's helping people to discover what they each want to learn and do, and to build their capacity to do that as they learn with others.
Sylvia Currie, Manager, Professional Learning

What would you like to see more of in 2016?
Being at BCcampus since 2008, I've seen it go through a lot of changes, challenges, cycles and growth, but through it all we've managed to land on our feet and come out stronger and more focused.
There continues to be demand for online professional learning and networking and we are thrilled to be at the forefront of this movement. In 2016, I'd like to make sure that we continue to grow, collaborate, and remain inclusive in our work with the universities, colleges, and institutes throughout British Columbia. This is a big province and we should do our best to reach out to those who might not have as many opportunities for professional development to improve their teaching and learning practice.
Professional Learning in action:
On February 17-19, BCcampus Professional Learning worked with colleagues at the Centre for Teaching, Learning & Technology at UBC to host a hugely popular, sold out Liberating Structures workshop at the Robert H. Lee Alumni Centre. At this session, attendees learned how to choose, facilitate, and sequence Liberating Structures for their individual facilitation challenges and contexts.
Interested in finding out more? Join the one-day Liberating Structures session on June 7, at the Festival of Learning.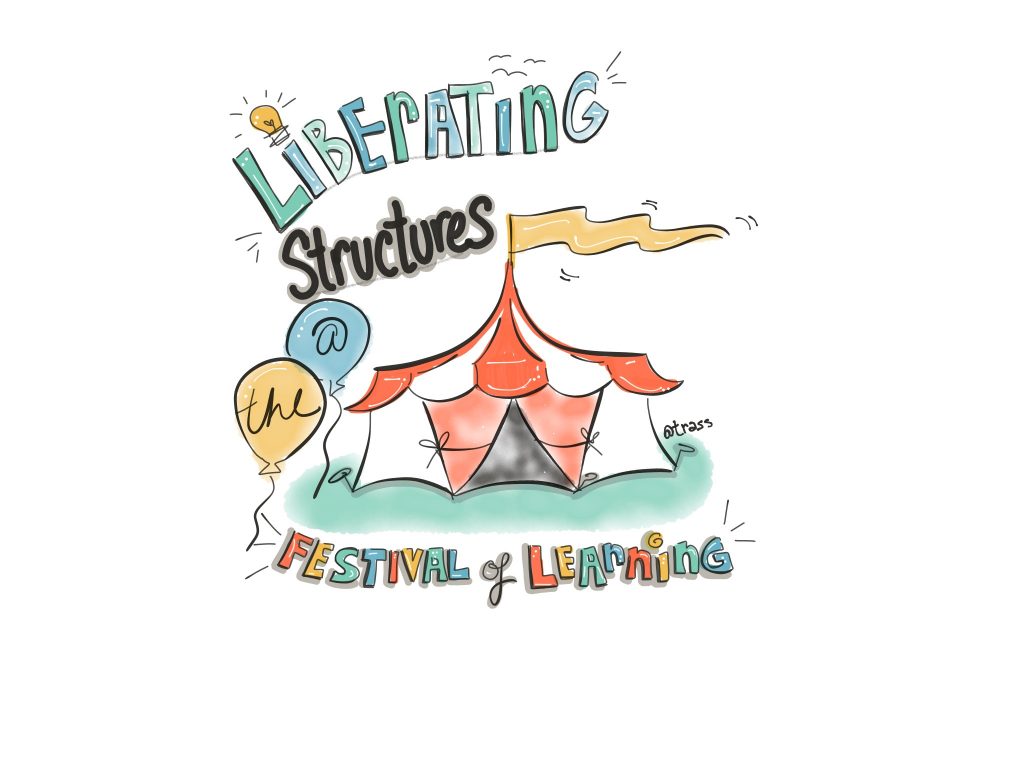 Learn more:
Connect with the Professional Learning team on Twitter:
---
Join us at an upcoming event:
---
Stay informed with BCcampus by signing up for our newsletter, visiting our calendar and following @BCcampus on Twitter.
---