Great news! Amanda Coolidge, Senior Manager, Open Education has been elected to sit on the Open Education Consortium's Board of Directors.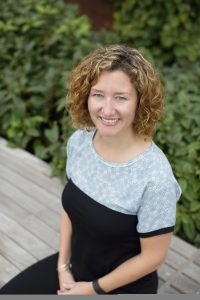 Responsibilities of the board members include:
Participate in board meetings and online discussions;
Active participation on initiatives and/or committees, board sub-groups or working groups;
Promote participation and membership in the Consortium;
Cultivation and encouragement of board members and nominees;
High level financial responsibility for the organization, including identifying funding sources and help with fundraising.
Identification of strategic opportunities for the organization's development.
The first board meeting will take place in Cape Town, South Africa following the Open Education Global Conference, held March 8-10, 2017.
Notable quote
"Amanda has been contributing to the Open community since 2006 when she worked for the Open University of the UK and the African Virtual University in Kenya. Her knowledge of Open Education and her global experience will be an excellent contribution to the OEC Board. BCcampus is thrilled to be able to continue working with the OEC." – Mary Burgess, Executive Director, BCcampus
Learn more:
---
Join us at an upcoming event:
---
To stay informed with BCcampus by signing up for our newsletter, visiting our calendar and following @BCcampus on Twitter.
---