When:
May 24, 2017 – May 25, 2017
all-day
2017-05-24T00:00:00-07:00
2017-05-26T00:00:00-07:00
Where:
Simon Fraser University – Harbour Centre, Fletcher Challenge Canada Theatre
Vancouver
BC
Canada


This event has passed.
BCcampus is pleased to, once again, host the Open Textbook Summit 2017, May 24-25, 2017. The Open Textbook Summit brings together leaders in the open textbook field, from faculty who are reviewing, adopting and developing open textbooks, to student advocates, librarians, institutional administrators, government officials, and policy staff. Together, we look at what other institutions are doing to move the open textbook agenda forward, share experiences about what has worked well and what could be improved, and look ahead to explore how open pedagogy can influence open textbook development to enhance teaching and learning.
Open Textbook Summit
When: May 24-25, 2017
Cost: $200.00 (Canadian)
Location: Simon Fraser University – Harbour Centre, Fletcher Challenge Canada Theatre, Vancouver, British Columbia
Visit the Open Textbook Summit 2017 for more event information and to register. Registration is open until May 24th, no refunds after May 18th.

Contest
Enter the ‪#OTSummit17 contest for your chance to win a printed 'Made with Creative Commons' book. Contest ended May 17, 2017.
Presentations
This year, we received approximately 40 submissions for paper presentations and workshops on the following topics in the field of open textbooks:
Faculty experiences adopting, adapting or creating open textbooks
Student advocacy in open textbook adoption and adaptation
The Open Textbook Project in BC: sharing experiences and resources
The importance of provincial policy in establishing funding programs for open educational resources
The role of librarians in supporting open textbooks
Open textbook research initiatives
Open textbook peer review processes
Institutional support for open textbook adoptions
Technology to support the development and use of open textbooks
Innovative pedagogical activities involving open textbooks and open pedagogy
Open textbooks adoption challenges and how to overcome them
Open textbooks and open pedagogy
Open textbooks: issues of quality in open education
See the complete Summit schedule here.
What's new this year
This year we are introducing 30 minute sessions, 60 minute workshops and 90 minute panel presentations into the format of the Summit. Many of these sessions will have a hands-on, practical application component related to one of the Summit topics within the context of open textbooks. We have received a number of workshop submissions and are looking forward to seeing "Open in Action".
Keynote Speakers
This year, we are very excited to welcome open education professionals and advocates, Ryan Merkley and Kory Wilson, as Keynote Speakers for the 2017 event..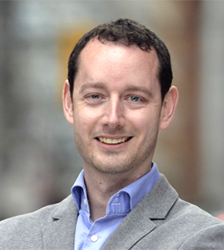 Ryan Merkley
Keynote: Wednesday, May 24, 9:15 a.m.
Ryan is Chief Executive Officer at Creative Commons. He joined the organization in 2014 to define a new strategy and to establish long-term sustainability for CC. Today, CC is implementing its renewed strategy to build a vibrant, usable commons powered by collaboration and gratitude. Since 2014, CC nearly tripled the number of individual donors, and the commons grew to over 1.1 billion licensed works. In early 2016, CC announced a landmark $10M donation from the William and Flora Hewlett Foundation, supporting its ongoing work and renewed focus.
Prior to joining CC, Ryan was Chief Operating Officer of Mozilla. He also worked as Director of Corporate Communications for the City of Vancouver for the 2010 Winter Games, and was a Senior Advisor to Mayor David Miller in Toronto, where he led the Mayor's budget policy and initiated Toronto's Open Data project.
---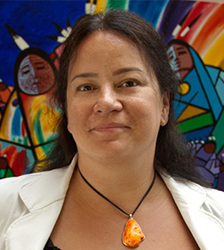 Kory Wilson
Keynote: Thursday, May 25, 9:15 a.m.
Executive Director, Aboriginal Initiatives and Partnerships, effective January 18, 2016. Kory comes to BCIT most recently from Vancouver Community College where she served as Director, Aboriginal Education and Community Engagement since 2011. Kory is Chair of the National Indigenous Education Committee of Colleges and Institutions Canada and a Global Access to Post-Secondary Education Ambassador. Kory has a law degree from UBC.
With over 20 years of experience in post-secondary education, community development, and the legal profession, Kory's passion lies "in ensuring success for Aboriginal Learners and other multi-barriered learners". She has a deep commitment to education and has dedicated her working life to ensuring that under-represented learners succeed, both within learning institutions and the larger community.
Kory is a member of the We Wai Kai Nation (Quadra Island) and is Musgamagw Tsawataineuk and Laich-Kwil-Tach. Both nations are part of the Kwakwaka'wakw Nation, also known as the Kwak'wala speaking people.
Why should you plan to attend…
If you are currently working on an open pedagogy project, be it an open textbook or any other open resource development, this is the place to be! You can share your experiences with other open education practitioners and exchange ideas. If you don't know much about open textbooks and are curious about it, you will find unlimited resources, opinions and advice. And if you consider yourself an expert in the field, this is the place where you can explore innovative ideas with likeminded practitioners. So, regardless of your level of knowledge about "open", the Open Textbook Summit is the place to be on May 24-25, 2017!
Social Night
Relax and join Open Textbook Summit attendees in the evening at the Open Textbook Summit Pub Night, May 24, 5-7p.m. at Library Square Public House. Located at 300 W Georgia St., Vancouver, B.C. Your entry includes a drink and appetizers. Please RSVP for this event when registering for the Summit.
Preferred Hotel
The preferred hotel for the Open Textbook Summit is the Metropolitan Hotel Vancouver. Reservations will be made directly to the Metropolitan Hotel Vancouver on an individual basis. In order to facilitate reservations, attendees may contact the hotel directly at: Metropolitan Hotel, 604-687-1122, Toll free, 800-667-2300 or Email reservations@van.metropolitan.com. All rooms, at the special Open Textbook Summit rate, are sold out.
Please ensure that guests specify their group affiliation when making reservations. At the time of booking, the reservation must be guaranteed by providing a credit card for the first nights room and tax.
Code of Conduct
This year, we are introducing a Code of Conduct for the Open Textbook Summit. We are committed to creating a welcoming, fun, and constructive space for all attendees. Disagreement and debate are a natural and important part of any community, and the Code of Conduct allows for discussion that feels safe for all people, no matter their background.
We ask that you read over our Code of Conduct, which is our commitment to a harassment-free space that encourages collaboration before conflict, and promotes mindfulness and respect for all participants.
Questions?
If you have any questions about the Open Textbook Summit 2017, please contact us at open@bccampus.ca. For updates about the Open Textbook Summit 2017, please follow @BCOpenText or #OTSummit17 and sign up for the BCcampus newsletter. For more information and resources about the BC Open Textbook project or the BC Open Textbook Collection, visit open.bccampus.ca.
More Information
Looking for more information about BCcampus and our work in the open textbook field?