Jan
27
Mon
Open Education Leadership Essentials (OeLE) Event

@ Ryerson University

CARL, along with sponsor BCcampus, presents the Open Education Leadership Essentials Event (OeLE), a two-day event designed by the CARL Open Education Working Group to provide Canadian library practitioners with the information, skills and resources to lead open education initiatives. The event will engage participants with presentations, community building sessions, and hands-on activities that will provide participants with the building blocks to implement OE programs on their own campuses. This event is open to participants from any Canadian post-secondary educational institution.
Although presentations will be in English, all documentation related to the event will be available in both English and French.
More information and details about the schedule: see OeLE Event Programme Details (EN) (FR)
To prepare attendees for the OeLE, the CARL Open Education Working Group is offering a series of webinars:
Supporting Open Educational Practices from the Library (presented by Rajiv Jhangian, Associate Vice Provost, Open Education at Kwantlen Polytechnic University) View recording
Introduction to Canadian Copyright and Open Licensing for OER (presented by Amanda Wakaruk, Copyright Librarian, University of Alberta)  View recording
Open Education Support Models: The Canadian Post-Secondary Landscape (presented by Laurie Morrison, Head, Liaison Services, Brock University Library and Mélanie Brunet, Copyright Services Librarian, University of Ottawa) Registration and details
These webinars will be open to all, regardless of whether you are attending the OeLE event.
If you have any questions, please contact Erin Fields, CARL Visiting Program Officer for Open Education (erin.fields@ubc.ca) or Lise Brin, Program Officer at CARL (lise.brin@carl-abrc.ca).
More information about the CARL OEWG can be found on the CARL Open Education webpage.
Mar
2
Mon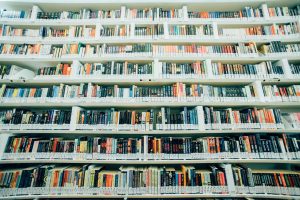 Founded in 2013 by the Open Education Global (previously Open Education Consortium), the goal of Open Education Week is to raise awareness and showcase impact of open education on teaching and learning worldwide. Open Education Week has become one of the most foremost global events recognizing high achievement and excellence in open education.
The week-long event spotlights amazing work from over a dozen categories including live, face-to-face events, webinars, projects, and resources.  The Best-of-the-Best participate in Open Education Week. ​
For more information visit www.openeducationweek.org
May
11
Mon
Festival of Learning 2020

@ The Pinnacle Hotel Harbourfront

Celebrate Learning and Teaching in B.C. post-secondary education and explore the theme of Disruption and Transformation.
Held every two years and welcoming 500 attendees, the Festival of Learning is B.C.'s largest conference about learning and teaching in higher education. This is a great opportunity for faculty, instructors, students, leaders, librarians, learning designers, educational technologists, and accessibility educators/professionals to network and learn together.
Visit the Festival website to find out more information and be sure to follow the event hashtag: #FoL2020