Feb
2
Wed
Decolonizing Process: Lessons Learned
Feb 2 @ 9:30 am – 10:30 am
The Truth and Reconciliation Commission of Canada exposed the need for post-secondary institutions to take action on the ongoing impacts of colonialism on education and the inclusion of Indigenous worldviews in teaching and learning practices. As institutions embark on this work, it is vital they consider not only what changes need to be made but also how they will move forward to respond to Indigenization, decolonization, and the commitments in the Truth and Reconciliation Commission's Calls to Action. In this session Vancouver Island University Child and Youth Care faculty will share lessons learned as they engaged in a process to co-create and articulate a decolonial approach to practice within the program. Join to gain insights about elements of the process that facilitated the creation of a collective vision for moving toward reconciliation.
Bios:
Manjeet Uppal (He/him)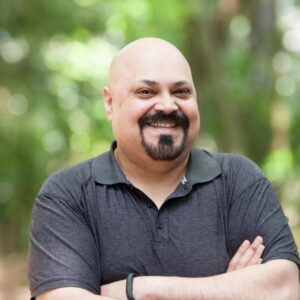 Manjeet's professional background includes nearly 20 years of working with Aboriginal and First Nations communities around services to children, youth, and families. Manjeet's active involvement in many community projects includes the development of a street-worker program and drop-in centre for youth; an organizing role in community outreach programs, including suicide prevention and intervention committees; and committees to end domestic violence. He has also served on the advisory board of a family health centre/pregnancy-outreach program and the Victoria Family Court Committee. He is a social activist and is involved in many political and social causes. Manjeet joined the Vancouver Island University faculty of Child and Youth Care in 2007. He has taught in the Child and Youth Care program at University of Victoria and with the Aboriginal Child Welfare Training Project. Areas of specialty include child- and youth-care practice in Aboriginal and First Nations Communities, diversity and cross-cultural practice, statutory child welfare practice, youth criminal justice, youth-based practice, and community development.
Teri Derksen (She/her)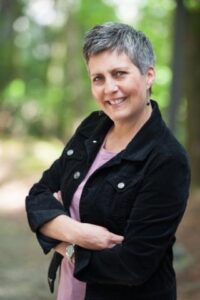 Teri has worked for over 20 years in the field of child and youth care, primarily with adolescents, as a front-line worker, program administrator, and community development worker in the non-profit sector and in municipal government. Teri has a passion for activity-based child- and youth-care work, which is grounded in the many poignant experiences she has had hiking, climbing, paddling, and just hanging around in nature with youth. Teri has also had the opportunity to work extensively with communities as both a community programmer and a community youth development worker for municipal social planning and recreation departments. Her interest in communities became a major focus for her graduate work, which culminated in her master's thesis, titled Community-Level Interventions in Child and Youth Care Practice. Teri has been a national trainer for an international organization dedicated to cross-cultural and peace education, has facilitated life-skills workshops for youth, and has taught in recreation and child- and youth-care programs at the University of Victoria and Vancouver Island University. Teri brings her passion for communities and activity-based work to the classroom, where she strives to work with students to create a climate for learning through play, exploration, and active participation.
Stephen Javorski (He/him)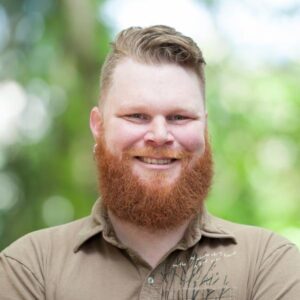 Stephen is a professor in the Child and Youth Care department at Vancouver Island University. He has over 20 years of experience working with youth and young adults as a facilitator, guide, program manager, and counsellor, offering educational and therapeutic programming in settings ranging from schools to challenge courses to multi-week canoe expeditions in Canada's North. He has a master's degree in transpersonal counselling psychology with a wilderness therapy specialization from Naropa University. He is currently completing his PhD in outdoor experiential education with a focus on outdoor behavioural healthcare at the University of New Hampshire. Stephen's research interests include risk management and predictors of clinical change in outdoor behavioural healthcare programs and applications of adventure therapy/activity-based interventions in community settings. He is a research associate for the Outdoor Behavioural Healthcare Centre and the National Association of Therapeutic Schools and Programs, is a member of the Association for Experiential Education, and has served on the leadership council for the Therapeutic Adventure Professional Group.
This event is free. To ensure we have an inclusive and welcoming environment for all, we've added registration to all our sessions.
This notice is to inform you that this session will be recorded, archived, and made available publicly on BCcampus.ca. By participating in this session, you acknowledge that your participation in this session will be recorded and the recording will be made available openly. 
Feb
15
Tue
HyFlex ReAction Event: The Good, the Bad, and the Ugly
Feb 15 @ 9:30 am – 3:00 pm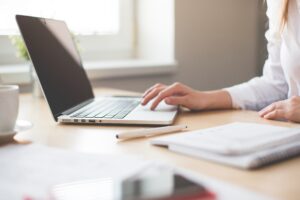 Join us for our one-day online HyFlex in Action event.
Along with Royal Roads University (RRU), the College of New Caledonia (CNC), and the University of the Fraser Valley (UFV), BCcampus brings you a one-day event where you can hear about the successes, challenges, and opportunities for HyFlex programming in B.C.
The evolution of online facilitation during the pandemic has presented different virtual modalities that consider universal design elements and multiple learning preferences. In reflecting on these pedagogical considerations, BCcampus would like to:
Connect those interested in learning technology, program development, and facilitation.
Discuss the experiences, possibilities, and implications of HyFlex in our sector.
Model what HyFlex looks like in practice.
HyFlex in Action will consider the human element of HyFlex, highlight some of the logistical factors that need to be weighed within the design of a HyFlex learning environment, and combine participants' reflections and insights on HyFlex to formulate some considerations to incorporate for future HyFlex events.
Registration: a non-refundable registration fee of $50 (registration includes a $25 lunch e-gift card, and a participant package sent by mail).
Note: To receive the participant package in time for the event, please register by January 28, 2022.  You will still receive the package if you register after this date but it may arrive post-event.
Time
Session
Presenter 
9:30 – 9:55
Radio Show DS106 
https://listen.ds106rad.io/
Tracy Roberts
10:00 – 10:30
Welcome & Opening Remarks
Mary Burgess
10:30 – 11:15
Session 1 – Logistics & Technology in HyFlex
HyFlex teaching and learning rests on a structure of technologies (web conferencing software, cameras, microphones). This structure delineates the logistical hoops that instructors and students must jump through.
Royal Roads University – Keith Webster, Lisa Corak, and Kees Decker
11:15 – 11:30
Break & Wellness Check
11:30 – 12:15
Session 2 – Considerations for HyFlex – What Problem are You Trying to Solve?
HyFlex learning was a popular reaction to supporting students during a time of need for innovative approaches to learning. As we shift from being reactive to proactive, what should we consider?
College of New Caledonia – Paula Hayden, Dave Lampron, Mike Ray and Grace Dyck
12:15 – 1:00
Lunch & Wellness Check
1:00 – 1:45
Session 3 – The Human Elements of HyFlex
This panel discussion will examine the human aspects of HyFlex learning by bringing together students and instructors to share their lived experiences with teaching and learning in a HyFlex environment.
University of the Fraser Valley – Chloe Johnson, Chris Campbell, and Stefania Pizzirani
1:45 – 2:00 
Break & Wellness Check
2:00 – 2:45
Activity – HyFlex in Action Principles
Helena Prins and Olaolu Adeleye
2:45 – 2:55
Closing Remarks
Tracy Roberts
Inclusivity
One of the goals of BCcampus is to embrace inclusivity – inviting everyone affiliated with post-secondary education in British Columbia to learn, share, participate, and connect with us and each other. We've taken substantial steps to ensure everyone, whether from Canada or around the world, feels welcome and valued for their commitment and contributions to improving teaching and learning. Learn more.
Accessibility
BCcampus will provide Communication Access Realtime Translation (CART) services for this event.  If you have other accessibility requirements, please let us know when you register or by emailing eventreg@bccampus.ca.