Jan
28
Thu
Pulling Together: An Introduction to the Curriculum Developers Guide for Indigenization
Jan 28 @ 10:00 am – 12:00 pm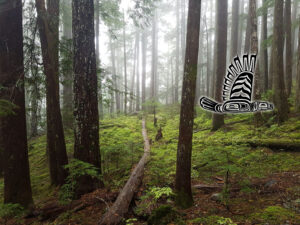 "There aren't two worlds, but just one world with many perspectives."

— Robin Wall Kimmerer, professor and director, Center for Native Peoples and the Environment, SUNY College of Environmental Science and Forestry
This two-part series will assist you in understanding from an Indigenous perspective how to best use the curriculum developers' Pulling Together guide in your design, development, review, and adaptation of pedagogy for your courses. These sessions are intended to support the systemic change occurring across post-secondary institutions. Attending both two-hour sessions on January 14 and 28, 2021, from 10 a.m. to 12 p.m. is imperative to your learning journey.
The proposed workshops aim to:
Introduce participants to the Indigenization guides published by BCcampus
Exchange views of what constitutes decolonization within disciplines
Explore and actively engage with practical examples of Indigenization
These sessions are open to all post-secondary employees. We will be referring to the book Pulling Together: A Guide for Curriculum Developers throughout the session.
About our Facilitator
With over 35 years of experience in education, Carmen acknowledges her privilege to live, learn, and teach on the land of the WSANEC community and the Lekwungen and SENCOTEN speaking peoples. Carmen was born and raised in Monterrey, México, and is a faculty member in the Department of Indigenous Education at the University of Victoria, where she facilitates courses on Indigenous pedagogy and education. Her most recent research projects focus on the scholarship of teaching and learning, as well as on the exploration of reconciliation through the arts.
From the Facilitator
"The 94 Calls to Action from the Truth and Reconciliation Commission have allowed us to learn some of the complex historical relationships with Indigenous people, and to rethink our position in the world based on these truths. In this workshop, we will explore ways in which we can accept our role in reconciliation and in building a shared future through Indigenization."

— Carmen Rodriguez de France, assistant professor, Department of Indigenous Education, University of Victoria
This notice is to inform you that this session will be recorded, transcribed, archived, and made available publicly on BCcampus.ca. By participating in this session, you acknowledge that your participation in this session will be recorded and the recording will be made available openly.
Archives: