On December 19, 2017, the second annual 12 Apps of Christmas BC came to an end. Beginning December 4th, the fine folks of the Educational Technology Users Group (ETUG) profiled a new app each day, introducing the app and how it might be used for teaching and learning. This year, the 12 Apps of Christmas BC  was organized by Keith Webster, Royal Roads University and Julian Prior, Langara College, with support from BCcampus' own Leva Lee and Clint Lalonde.

Post by BCcampus' editorial team
With the experience and learnings of 2016 helping to guide the way, everyone hoped the second offering of the 12 Apps of Christmas BC would be a success, and it did not disappoint. More than 230 people from across the globe joined in the fun, participating by visiting the 12 Apps of Christmas BC website each day, or by subscribing to the daily email.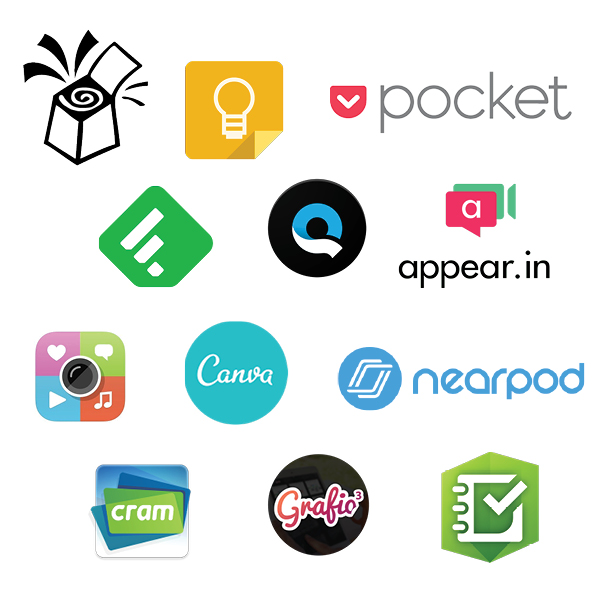 Time and time again, faculty, educators, staff and students alike cite a lack of time as the main obstacle in their own professional development and ability to explore the resources available to them. The 12 Apps of Christmas BC introduced a set of app "micro lessons", each with a short activity or challenge to help deepen their understanding of the app and how it might be used in teaching and learning. Apps presented ranged from feature-rich apps like Google Keep, an impressive organizational tool, to new and exciting offerings such as an app to support the use of Liberating Structures facilitation techniques.
It was great to see the 12 Apps event create excitement about professional development and meaningful use of educational technology to support teaching and learning as it rolled out in the month of December. The app lessons and activities from 2017 (and 2016) are available on the website for perusal and ongoing learning.
Notable quote:
"I think the wide range of subscribers is a great measure of success. The fact that the list goes far beyond the typical ETUG community promises that this event might be a way to grow ETUG and connect with other communities." – Keith Webster, Associate Faculty, Education and Technology, Royal Roads University, on the 230+ participants from four continents
With results that encouraging, is it possible the initiative could become an annual teaching and learning event in B.C.?  If so, future years will certainly build on the knowledge gained in 2016 and 2017 with some improvements being increased involvement and app submission from students, and being stricter about including apps available in both iOS and Android platforms for a more inclusive experience.
Learn more:
---
Join us for an upcoming event:
---
To stay informed with BCcampus by signing up for our newsletter, visiting our calendar and following @BCcampus on Twitter.