In Spring 2017, the BC Teaching and Learning Council (BCTLC) met in Kelowna. During a Strategic Doing session, Carrie Nolan, Dean, Center of Learning Transformation at Northwest Community College (NWCC) proposed to support post-secondary educators to conduct small-scale inquiry projects about their teaching and student learning in the context of a community of practice. Her hope was to create a ripple effect on teaching and learning in BC post-secondary education. Another attendee was Karen Densky, Coordinator, Teaching & Learning at Thompson Rivers University (TRU), who shares Carrie's passion for supporting faculty researchers at her institution.
Post by BCcampus' editorial team
Thus a new "Pebble Project" began, born of the notion that asking one question about teaching and learning and doing one thing to answer that question can have a tremendous impact.
Keep reading for information from Carrie and Karen on The Pebble Project and what we can expect to see – including a yurt!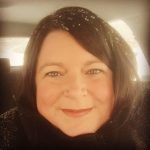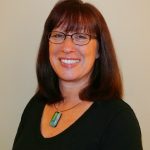 BCcampus: What can you tell us about The Pebble Project?
Carrie Nolan: The idea is to see what comes from shifting away from individual, isolated efforts to create change and understanding to connected, supported efforts. BCTLC and BCcampus have created space to broaden this question – what if we implemented pebble projects on a provincial scale? What would happen if our colleges and universities worked to anchor some Scholarly Inquiry in Teaching and Learning to a community of practice (gathering instructors "who share a concern or a passion for [teaching] and learn how to do it better as they interact regularly" (Lave & Wenger, 1991).
Karen Densky: The TRU initiative is referred to as "Critical Inquiry Groups" (CIGs).  The hope is that the Centre for Excellence in Learning & Teaching (CELT) can connect and support faculty members who are interested in pursuing an interest in a specific topic related to teaching & learning.  The goal is to have CIGs meeting on a regular basis.  Currently, interested faculty members have met, and several topics have been generated: Sustainability across the curriculum, Team-based learning, and Inquiry/Research approaches in 1st-year courses.
CN: And for NWCC, our current pebble project is centered around the question of how space affects teaching and learning. All nine of our currently participating faculty will be teaching one entire course in NWCC's yurt teaching lab (a place for imagination and innovation).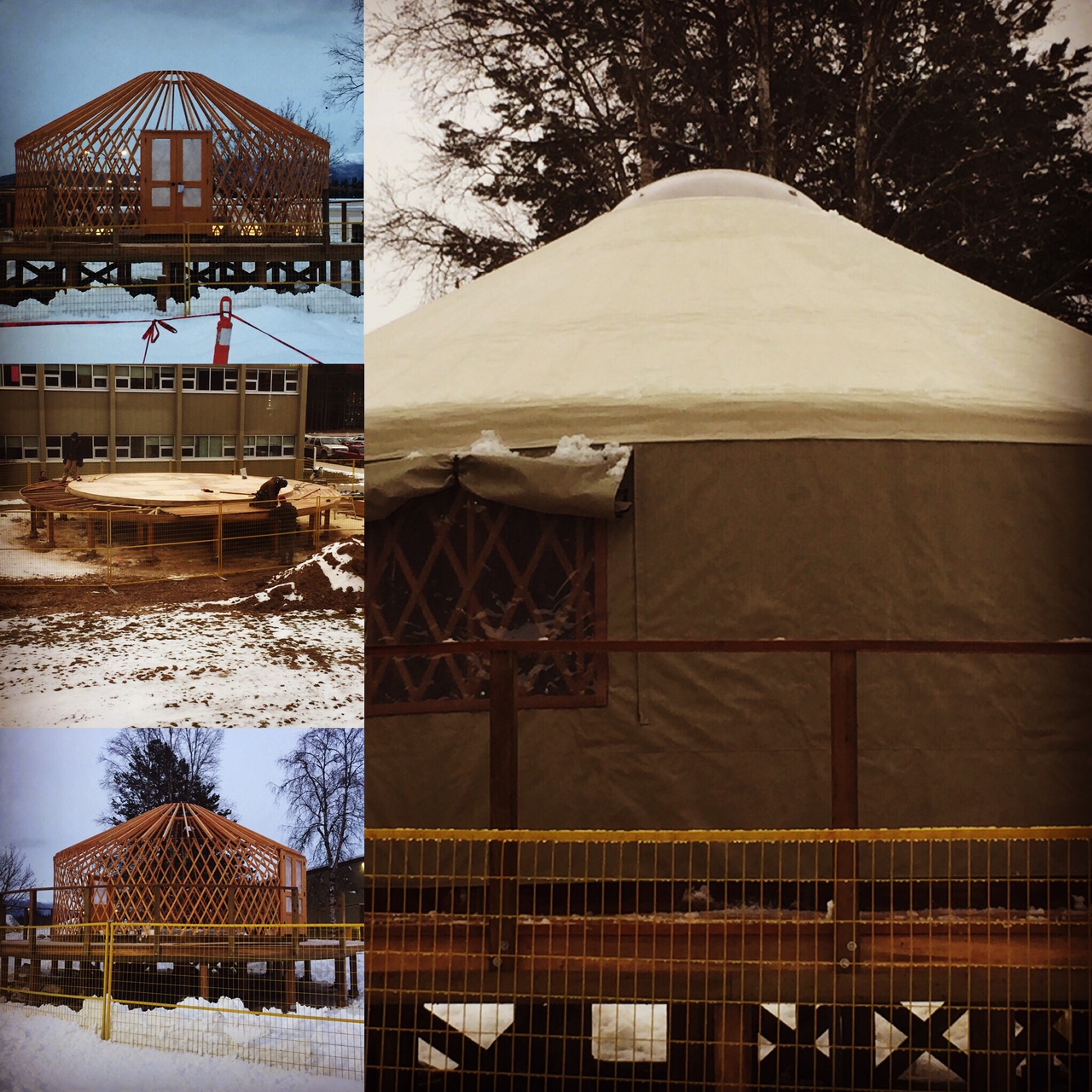 BCcampus: Ah yes, the yurt! We are fascinated – please tell us more. Why a yurt?
CN: The yurt is 452 square feet in size, with a center height of nearly 13 feet, and accommodates upwards of 20 students.
As to why, from a faculty perspective: 1. physical space sets the tone of the learning environment; 2. removing the familiar facilitates creativity and 3. exploring how circular shape puts the focus on learners.
From myself, as Dean of Learning Transformation: 1. the sharing and conversation that will come from identifying questions and creating answers; 2. provoking interest in trying something new and different; 3. imagining purposes and possibilities for teaching and learning in higher education.
BCcampus: When will the project's first year conclude, and how will you measure its success?
CN: The first year will conclude at different times for different institutes. Success will be first defined by how many institutions implemented pilot projects, and of those, how many are looking at the second year (as an indicator of value).
At NWCC, our first year will end May 2018. Measurement will come from a debrief with the participating faculty to solicit their feedback about the usefulness of the process of scholarly inquiry in a community of practice and to see where we might take it next.
What have you learned so far?
KD: At TRU, faculty are interested in a community of practice, and they appreciate the support of the CELT, but time is an issue.  I'm hopeful that the CIGs will take off in May when many faculty members focus on Professional Development.
Making irresistible invitations matters – the opportunity to teach in the yurt is new and exciting. Respecting what faculty know and valuing their time is essential. We have more answers than we realize – conversation and sharing makes a huge difference. Asking open, honest questions puts us in a place of growth.
BCcampus: What do you envision next?
KD: My hope is that some of the CIGs will take off in the new year and meet regularly. In May the CELT will be offering some workshops on engaging in SoTL and hopefully, those who have been involved in the CIGs will be motivated to develop their specific interest into a research project.
CN: Locally, we will grow in approaching learning in experiential place-based ways. And provincially, we hope to effect change in teaching and learning by connecting both within our institutions and also across the province in this specific way of scholarly inquiry in a community of practice.
We look forward to seeing how far this ripple effect can spread through the province, and to learn what other institutions choose as their own pet Pebble Projects. For now, if you'd like to know more, you can read about Carrie Nolan and Teaching & Learning at Northwest Community College
Notable quote:
"This is such an exciting project! We have noticed that Scholarly Inquiry – when educators apply their curiosity and research expertise to their teaching practice – offers one of those "irresistible invitations" that Carrie was talking about, and everyone learns and wins. We can't wait to see Pebble Projects creating ripples at upcoming events in 2018 like the Festival of Learning and the Symposium on Scholarly Teaching and Learning!" – Tracy Kelly, Senior Manager, Learning & Teaching, BCcampus 
Learn more:
---
Join us for an upcoming event:
---
To stay informed with BCcampus by signing up for our newsletter, visiting our calendar and following @BCcampus on Twitter.