The British Columbia Teaching & Learning Council (BCTLC) leadership changed recently, and we met up with the new co-chairs to learn about their plans for this council of community leaders.
Post by BCcampus' editorial team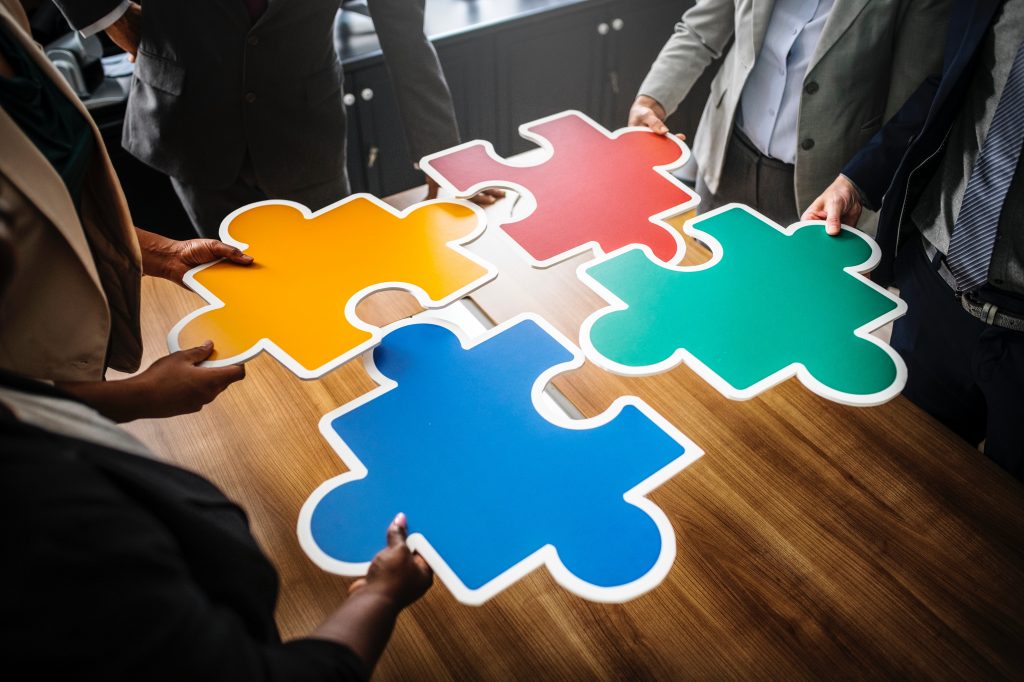 Advocating, collaborating, and facilitating ideas and communication are a few of the driving principles of the British Columbia Teaching and Learning Council (BCTLC), as are building partnerships with institutions and external groups, all with a goal of improving the post-secondary system of British Columbia. Effective leadership is essential to achieve this mandate, and earlier this year, two learning professionals stepped up to guide the Council for the next term. Grant Gregson, coordinator for the Teaching + Learning Centre at Emily Carr University of Art + Design, and Dr. Laura MacKay, director of the Centre for Teaching Excellence at Capilano University, are the new co-chairs for the BCTLC.
"We're excited to work with the new co-chairs," said Mary Burgess, Executive Director at BCcampus. "We've worked with Grant many times over the years, and while Laura is new to our ecosystem, we anticipate great things from her. She brings fresh eyes and innovative ideas to the table, and we're eager to help them execute the strategies they have planned."
A challenging opportunity
Dr. MacKay told us, "there are many opportunities in store for us, all of them providing a substantial challenge to coordinate the resources and support we'll need to adapt and overcome them. Many include a time-based aspect, such as Indigenizing the curriculum or aligning with the K-12 curriculum. Finding the resources to accomplish our goals can be difficult, which is why it's so important to work with groups like BCcampus, so we can share our resources and create success together."
Pooling resources
"The spirit of collaboration and cooperation between individuals and institutions is present in the formal events, such as the Festival of Learning and Symposium, as well as in informal activities: IT teams reaching out to other institutions to discuss best practices and solve challenges with implementing learning management systems and online resources. A thirty-minute call can prevent days of frustration," said Grant.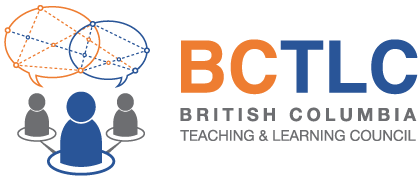 Partnering with the BCTLC
At BCcampus, we are proud to ally with the BCTLC to achieve our shared goal of fostering impactful learning in B.C. post-secondary institutions.
"Our relationship with the Council has evolved over the years," said Mary. "The chairs and co-chairs have had unique needs to achieve their goals, and we're looking forward to helping Grant and Laura identify and implement the tools and support they will need to achieve their goals for the coming year."
Next steps
"Right now, we're focused on formulating an agenda for the fall session. We want to find out what our members need, so we can help them address and overcome the top issues in their institutions," said Grant. "We are organizing the Symposium with BCcampus and building collegiality and professional relationships across the post-secondary sector."
"We're not trying to change everything," said Laura. "We want to continue the projects that were started in previous years under the guidance of Maureen Wideman, Theresa Southam, Liesel Knaack, and Stephanie Chu – all have left pretty big shoes to fill. We'll be working on the Teaching and Learning Professional Development Portal and the K-12 curriculum changes, bridging the gaps between K-12 and post-secondary."
"I've been a recipient of a lot of support from the members of the BCTLC, both in mentoring and ideas, and I'm looking forward to the next year, with opportunities to provide that help to other educators in our community," said Laura.
Notable quote:
"We have evolved our partnership to identify new ways to help the BCTLC, bringing in new resources and support, so the Council can focus on the bigger picture and make solid improvements for the teaching and learning community of B.C." – Mary Burgess, Executive Director, BCcampus
Learn more:
---
Join us for an upcoming event:
---
To stay informed with BCcampus by signing up for our newsletter, visiting our calendar and following @BCcampus on Twitter.