Things are moving forward nicely with the Blackboard Ally sandbox pilot project at BCcampus – with a bonus impressive and unexpected outcome.
Post by BCcampus' editorial team
Back in March, we put out a request for institutions in B.C. to participate in a sandbox pilot project to explore a creative solution to a problem facing all post-secondary institutions: how to quickly and effectively convert learning resources into different formats, ensuring all learners can access the course materials. Five institutions, Camosun College, Langara College, North Island College, Vancouver Community College, and the University of British Columbia began testing in early June.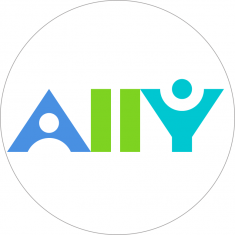 "The initial feedback has been very positive," shared Clint Lalonde, Manager, Education Technology at BCcampus. "Our are finding the tool to be as useful as we'd expected, and we were excited to discover that the software's ability to translate to a few different languages is very good. This has been quite useful for Vancouver Community College, as they have a large number of international students who will find substantial benefit from this feature."
One of the factors in choosing to test Blackboard Ally was its claim to be Learning Management System (LMS)-agnostic, but the Brightspace integration hasn't been completed yet so the two institutions currently using Brightspace (Camosun and Langara) are using a testing instance of Moodle to evaluate Ally. "I know that the Ally development team has been working very closely with D2L Brightspace to develop the Ally integration," said Clint. "While we had hoped that the Brightspace integration would have been complete by now, unfortunately it is still under development."
The testing period is scheduled to run until December 31st, 2018, and the participating institutions will report on their experiences and findings so future researchers can pick up where they left off. The reports will be openly licensed and will be publicly available on the BCcampus website by the end of February. "We will also be sharing the results of the sandbox with our system partners at BCNET," said Clint. "These results could be used by BCNET to help determine what, if any, next steps will be taken with Ally within the system."
Learn more: