Over the years individuals from institutions and organizations across British Columbia have taken Facilitating Learning Online (FLO) to the next level by participating in the Facilitator Development/Mentorship program and co-facilitating one or more of the FLO courses. If you are thinking about adopting FLO courses at your institution, these are the people who can help!
What got you started on this path to becoming a FLO facilitator and mentor?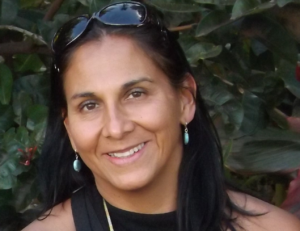 You know the George Santayana quote "Those who cannot remember the past are condemned to repeat it"? Well, in 2013, I taught my first online course, which was asynchronous. I made many mistakes because I did not know how to do the work. I was excited, as I always am when it comes to learning and teaching, but I naively thought that a face-to-face environment could be easily transferred into an online space. I soon discovered that I could not have been more wrong. Since then, and as much as I can, I have taken the time and the opportunities to learn more about skills, activities, strategies, and pedagogical approaches to teaching as well as learning to help me assess in a fairly and timely manner my students' learning. I have become very passionate about this work, and I hope I can support new learners, even though many of them are already "digital citizens."
What experience and expertise do you bring to this new support role of helping others to adopt and/or facilitate FLO courses?
As a lifelong learner, I am very passionate about this work, and I take what others might see as challenges as opportunities to learn something new, and in the process, hopefully grow as an individual and as an academic. I think my enthusiasm and my thirst for learning can encourage growth in others. I now have seven years of accumulated experience to share with my students and colleagues.
Besides learning the technical aspects of diverse platforms, I love being able to develop strategies and approaches for student engagement, participation, and reflective practice. I have tried to attend the BCcampus seminars as often as I can. There is so much to learn!
I have also been working as an independent consultant with educators and diverse organizations and have recently moved to online facilitation, which has proven to be yet one more opportunity to advance my skills and practice.
How can people contact you?
For better or worse, I do not use social media, so the best way to contact me is via email. I would be happy to receive your message at mdcr@uvic.ca
You can also visit my website Arrow to the Moon for learning opportunities.
Upcoming FLO offerings
Join us for an upcoming FLO course to discover the difference it can make to your students' and your own online experience.