In the beginning…
Many B.C. educators have been interested in open educational resources (OER) for more than a decade, thanks in large part to BCcampus. From its beginnings in 2003, BCcampus promoted and supported open education through the Online Program Development Fund, an initiative that ultimately provided $9.5 million in funding for 153 projects and over 800 OER. These efforts culminated in BCcampus declaring 2011 as The Year of Open.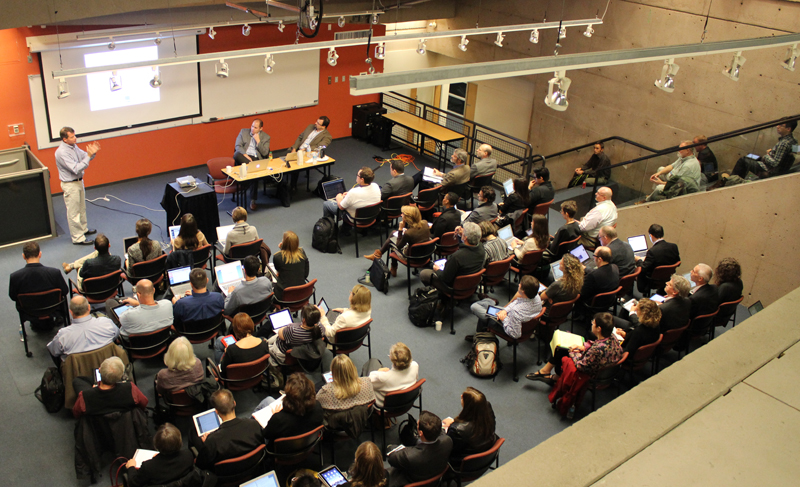 By Lauri Aesoph, manager, Open Education Operations
"The Online Program Development Fund was a critical first step toward successfully implementing the open textbook project," said Mary Burgess, executive director at BCcampus, in 2018. "We're grateful for the support and vision of open advocates, such as David Porter, Paul Stacey, and Scott Leslie whose understanding and application of educational technology helped BCcampus earn global recognition for innovation and collaboration."
2012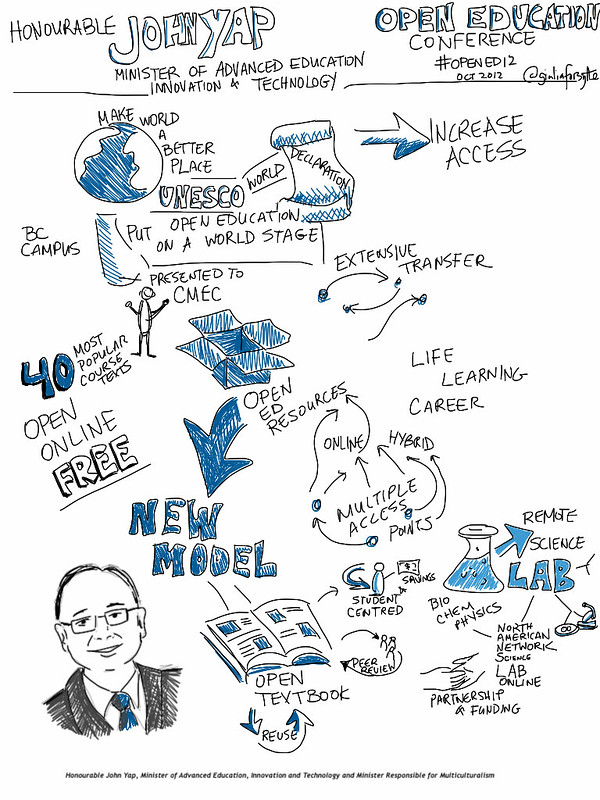 Ten years ago on October 16, 2012, at that year's Open Education Conference in Vancouver, B.C.'s Minister of Advanced Education, Innovation and Technology, John Yap, announced it would fund BCcampus to co-ordinate the provincial open textbook project. The goal? To create a collection of 40 open textbooks that could replace expensive commercial textbooks for the province's most highly enrolled first- and second-year academic post-secondary courses.
In the government's news release for this event, Minister Yap said, "British Columbia is proudly leading Canada in committing free, open textbooks to students and joins other international jurisdictions in taking a leadership role that puts technology to work for students."
Planning
Mary Burgess was the first leader of open education at BCcampus as director of Curriculum Services and Applied Research. Previously, Mary was the director of the Centre for Teaching and Educational Technologies at Royal Roads University, where they started the university's first OER project.
The first goal for Burgess and their one employee, Clint Lalonde, was to gather information on how to proceed by talking and listening to representatives from the B.C. post-secondary system. The inaugural meeting of the B.C. Open Textbook Project Subcommittee took place in early 2013 with faculty, librarians, senior administrators, students, instructional designers, and bookstore staff from across the province. Throughout this phase, the committee participants also served as the project's advocates, institutional contacts, and intra- and inter-institutional communicators (Burgess 2017).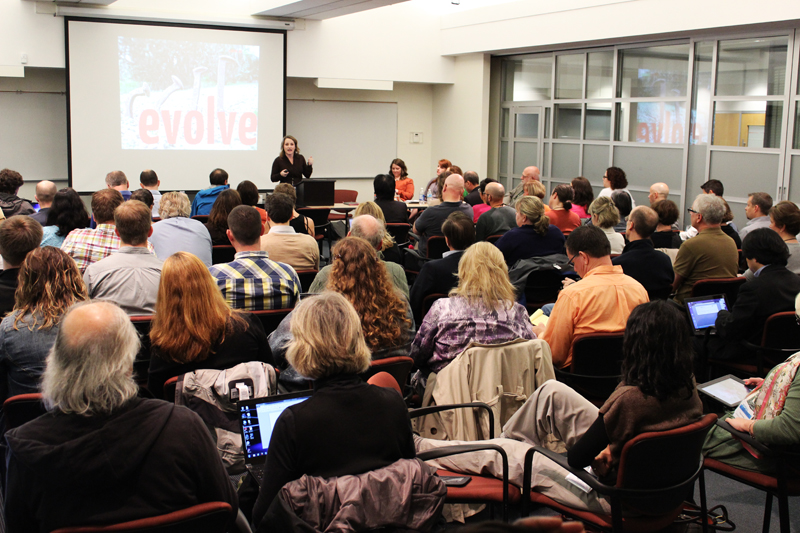 In their chapter "The BC Open Textbook Project," Burgess says, "Being present within institutions to hear the questions and develop a deeper understanding about faculty barriers to adoption was extremely helpful for our processes. We did presentations to articulation committees (discipline panels), at faculty meetings, library meetings and anywhere else we could get an invitation" (Burgess 2017). Educating the province's post-secondary sector about open textbooks also came in the form of FAQ and Q&A sessions, question and answer blogs (Part 1, Part 2, Part 3), and webinars.
Notable Quote
When BCcampus was formed, its aims were to reduce funding redundancies in support of online education. We thought it made sense for BCcampus, a publicly funded entity, to include one more fundamental goal: to make its educational materials publicly available and free. In other words: open.

—David Porter
Learn more:
This year marks the tenth anniversary of the launch of the B.C. Open Textbook Collection, and we're celebrating the collection all year long. Stay tuned for the next post in our B.C. Open Textbook Collection Through The Years series as we revisit the milestones from 2013. Always get the latest information on news and events by subscribing to the BCcampus newsletter.

---
Reference
Burgess, M. 2017. "The BC Open Textbook Project," in Jhangiani, R. S., and Biswas-Diener, R. (Eds.), Open: The Philosophy and Practices that are Revolutionizing Education and Science (pp. 227–236), London: Ubiquity Press. DOI: https://doi.org/10.5334/bbc.r. License: CC-BY 4.0.