The following is an op-ed article written by the BCcampus editorial team
At BCcampus we are grateful and honoured to work on the unceded and occupied territories of the səl̓ilwətaɁɬ təməxʷ (Tsleil-Waututh), Skwxwú7meshulh Temíx̱w (Squamish), xʷməθkʷəy̓əm (Musqueam), and W̱SÁNEĆ (Saanich) Peoples, as well as the Esquimalt and Songhees Nations of the lək̓ʷəŋən (Lekwungen) Peoples. Through our work we are grateful to build relationships with people from across B.C. and thankful to all the Indigenous educators who have generously worked with us and provided us with teachings.
September 30 marks both Orange Shirt Day and the National Day for Truth and Reconciliation. It is a day to recognize the harm and intergenerational trauma the residential school system inflicted on Indigenous peoples. In 2015 the Truth and Reconciliation Commission (TRC) heard the stories and experiences of residential school survivors. Several years ago many people may not have known the term residential school or the harm caused to Indigenous peoples. But on September 30 we wear orange to honour and acknowledge all the people impacted. BCcampus is an organization dedicated to improving and supporting multifaceted education. We recognize the awareness and education we receive on days like today is made possible by Indigenous people continuing to share their experiences and stories with us. For that we are eternally grateful.
We recognize the importance of decolonizing our thinking as a means to decolonize our practices and know we cannot accomplish this if awareness and education are reduced to one day a year. We're currently working on updating our Elder payment protocol, untangling colonial language and process in the Collaborative Projects model, reviewing and changing contract language, building relationships with Elders, and placing relationships at the centre of our work. Being able to work on these projects means educating ourselves about Indigenous peoples, cultures, knowledges, and histories. We have spent the year building relationships with Indigenous educators, artists, writers, and entrepreneurs through their work and teachings. Here are some of the activities we engaged in together in 2022.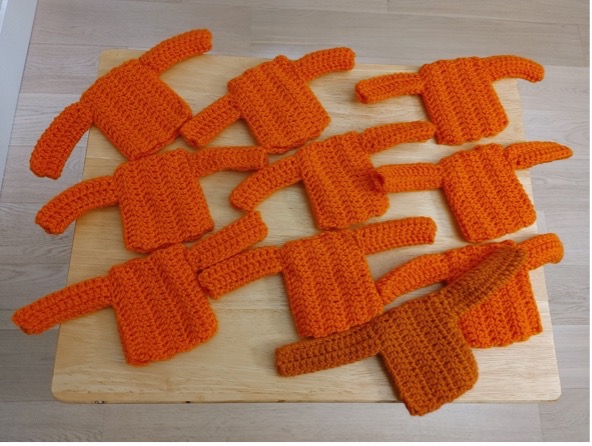 Orange Shirt Day Crocheting
Arianna Cheveldave, coordinator of Open Education at BCcampus, graciously taught us to crochet so we could take part in the UBC Orange Shirt Day Project. "I heard about the UBC Orange Shirt Project when a colleague shared a post about it on Twitter," said Arianna. "Immediately, I was intrigued. As an avid crocheter, I thought this was the perfect opportunity to use my skills to serve a good cause. Then I realized my coworkers might be interested in contributing to the project, too. I reached out to Gabby to see if we could run some orange-shirt crafting sessions for BCcampus staff, and she was on board right away. I really enjoyed teaching my coworkers to crochet, and it was very rewarding to see their finished orange shirts. I'm excited to see the installation of orange shirts at UBC when it's unveiled this fall."
Book Club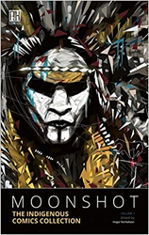 In 2020 we began hosting a yearly internal Indigenous book club. It's an opportunity to choose a book that highlights Indigenous cultures and artistry — one that may not be traditionally considered an academic book (but we think educators should incorporate them into their teachings!). Indigenous cultures and epistemologies are vast, complex, and rich with history and knowledges. Having an opportunity to read books we normally wouldn't think to pick up in a workplace has allowed us to explore different facets of Indigenous cultures, stories, and knowledges. So far we have read:
Indigenous History Month Art Activity
In June 2022 we got together virtually to celebrate Indigenous Peoples' Month by working our way through a month-long art project. Each person was to think of an Indigenous artist they admire, research the artist and their work, and create a piece of art for themselves influenced by the artist they had chosen. Throughout the month we presented on these artists and why we connect to their art and discussed important topics like appropriation vs. appreciation. We learned a lot about Indigenous artists in Canada and about each other and ourselves. The art project allowed people to connect with their heritage as well as Indigenous peoples; it was as much a research and art project as it was a team-building and self-reflection activity. View the art submissions by following this link or click through the embedded slideshow below.
Truth and Reconciliation Month
Throughout September we hosted Indigenous guest speakers with backgrounds in art, entrepreneurship, and education to share their experiences with our team. This gave us an opportunity to learn about Indigenous cultures in a variety of genres and build relationships with Indigenous people in our communities.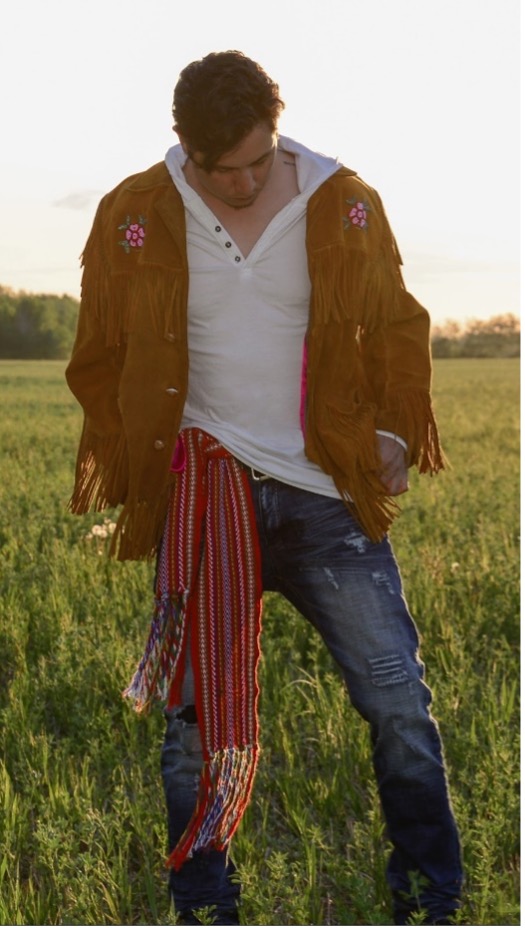 Stephen Gladue
Born and raised on the Fishing Lake Métis Settlement, Stephen is a talented artist who resides in Vancouver, B.C., and specializes in animation and visual effects for film, television, and games. Classically and technically trained, Stephen has made it his career mission to contribute to the advancement of Aboriginal production — not only to be part of it but to be a driving force behind it. As such he has become one of Western Canada's most sought-after Indigenous content creators.
Stephen sharpened his base skills at Vancouver Film School, where he developed a comprehensive understanding of classical animation. Later he devoted time to technical skills in 3D animation, art, and design at the Art Institute of Vancouver. Between vocations he took part in the Aboriginal film production program at Capilano College and was asked to return as a guest lecturer. He has guest-lectured and provided instruction to hundreds of children between television projects.
His work has been profiled by the CBC, Graffiti Art magazine, and other print and digital publications.
Inez Cook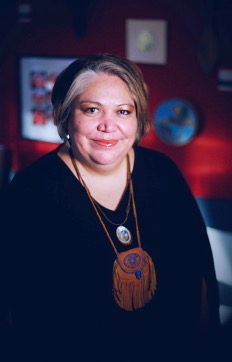 Inez grew up in Vancouver and is a proud member of the Nuxalk Nation in Bella Coola, B.C. Inez is the cofounder and owner of Salmon n' Bannock Bistro in Vancouver and author of the children's book The Sixties Scoop. The award-winning Salmon n' Bannock Bistro opened in 2010 and proudly showcases Indigenous cuisine with a modern palate.
Salmon n' Bannock on the fly will soon open at the YVR international departures terminal, marking the first time in Canadian history an Indigenous restaurant has been part of a Canadian airport.
Inez and Salmon n' Bannock have been featured in several international media outlets and programs, including the BBC, National Geographic, CNN, the Guardian, the New York Times, and the San Francisco Chronicle.
Inez recently retired after 33 years in the airline industry and has lived all over the world. She always dreamed of having a restaurant that could take guests on a journey. She did not know the journey she is taking you on is the journey within.
Debra Hoggan
"I thrive on the challenge of taking a vision and making it reality, of finding the finest threads of opportunity and weaving them together for the benefit of community."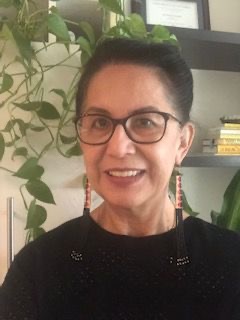 Debra has an extensive background working with First Nations communities and non-profit organizations across Canada. For almost four years she managed the Indigenous MBA program at Simon Fraser University.
She also worked as a consultant developing and delivering projects focused on building capacity and strengthening community within Indigenous communities. She has spearheaded major strategic shifts that change organizations from merely a functional focus to that of an enabler of creative innovation and longevity. For example, as executive director of Kla-How-Eya Cultural Centre, she led the successful transition from service provider to friendship centre, a nationally respected and credible organization that provides an array of cultural-based essential programming to Indigenous families throughout the Fraser Valley.
Debra also possesses a strong entrepreneurial background. Besides owning several businesses, she has provided mentorship and training to Indigenous entrepreneurs throughout B.C. and has extensive experience with business plan development and business start-up both on and off reserve. She had direct involvement in many enterprises, including Great Bear Rainforest Essential Oils, the Bill Reid Gallery of Northwest Coast Art in Vancouver, and the Sxwimele Boutique and Gifts shop for the Kwantlen First Nation.
Debra is of Cree ancestry. She resides in South Surrey and is the mother of two grown children.
Indigenous Learning Circle
As we continue to engage and learn more about Indigenous ways of being, cultures, histories, and knowledges, it's important we incorporate these learnings into the work we do at BCcampus. After a short hiatus, we have restarted the Indigenous learning circle with our colleagues. The Indigenous learning circle is an opportunity for our peers at BCcampus to come together, think strategically about Indigenous engagement in their work, share ideas and resources, brainstorm learning activities, and ensure we are taking action. We look forward to sharing our learnings, ideas, and actions with you in the future.
Other Team and Personal Learnings at BCcampus
"Together, Canadians must do more than just talk about reconciliation; we must learn how to practice reconciliation in our everyday lives — within ourselves and our families, and in our communities, governments, places of worship, schools and workplaces. To do so constructively, Canadians must remain committed to the ongoing work of establishing and maintaining respectful relationships."

— TRC
At BCcampus we know reconciliation is a long and complex process. As we work toward decolonizing our practices, we also are taking small actions in our work. We know small actions can have widespread impacts, both in our work and for the people we work in partnership with. We will continue our learning to ensure we can provide space and thoughtful opportunities for staff to engage with decolonization and create a stronger organization.
---
The featured image for this post (viewable in the BCcampus News section at the bottom of our homepage) is by Tyler Lastovich