A new open resource will help instructors incorporate Indigenous perspectives into Business Ethics, Business Law, and beyond.
In fall 2020, BCcampus open education regional representatives were provided an opportunity to issue grants to instructors at post-secondary institutions who wanted to kick-start or expand the use of open educational resources (OER). As the common refrain seemed to be "I would if only I had the time," removing the barrier of time appeared to be the best way to meet those institutions' needs. This focus on time as a barrier resulted in BCcampus creating the Open Education Time Investment Grant. Here is the story of how one institution used it.
Post by Carolee Clyne, former open education advisor, BCcampus
Annette Sorensen and Scott van Dyk at Coast Mountain College applied for the Time Investment Grant for release time to focus on the development of OER to fill a gap they noted in textbooks for Business Law and Ethics courses. They were frustrated the available resources provided no materials that speak to the issues of Indigenous relations in these areas. The traditional paid textbook materials either didn't discuss Indigenous groups or viewed them from a Eurocentric perspective as an obstacle to be overcome when doing business. For example, one business law textbook describes Indigenous groups as "issues" that businesses face rather than potential partners or people asserting their natural rights. Annette and Scott's resulting work creates chapters that address these important topics for any course of law or ethics to include.  
Coast Mountain College seeks to Indigenize curricula by incorporating both Indigenous modes of learning and specific Indigenous content where relevant. Relevant content was lacking to meet that goal. Other business programs that were looking to Indigenize their curricula would also not have relevant materials to work with. Annette and Scott's resource fills that need. Both speak of their aspirations to expand resources and in particular ensure Indigenous viewpoints are included to enable students to better understand history and culture and to foster better relations with First Nations communities. Even as their work underwent the BCcampus review process, these two kept a list of enhancements and new information to be included.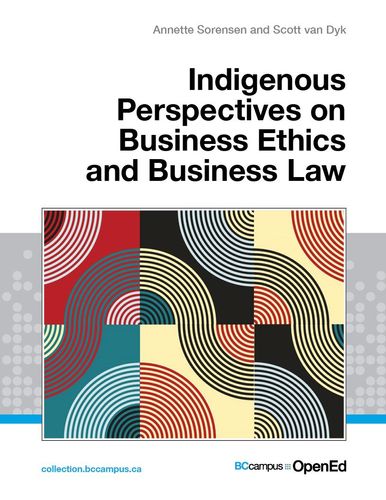 The chapters can be used to expand any course and the viewpoints presented for courses. While Annette and Scott developed the chapters for courses focused on business law and ethics, the content can be used widely. Instructors who have received legacy (non-Indigenized) education face a knowledge barrier. With this resource, Annette and Scott hope to make Indigenous perspectives accessible to instructors so they can effectively incorporate this material in their classrooms. These chapters showcase brilliantly the value of OER for adopting and adapting to fill gaps and incorporate other viewpoints.
The Time Investment Grant helped move work in open education at various institutions from "side of desk" to "centre desk." You can read more about the resources created, and what each grantee encountered and achieved in producing this work in the posts listed below.
Learn more:
---
The featured image for this post (viewable in the BCcampus News section at the bottom of our homepage) is by Towfiqu barbhuiya