When:
April 17, 2019 – April 18, 2019
all-day
2019-04-17T00:00:00-07:00
2019-04-19T00:00:00-07:00
Where:
SFU Harbour Centre
515 W Hastings St
Vancouver, BC V6B 5K3
Canada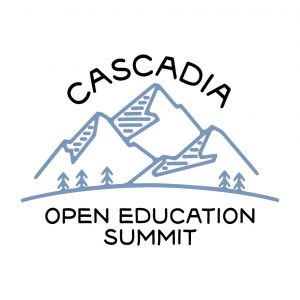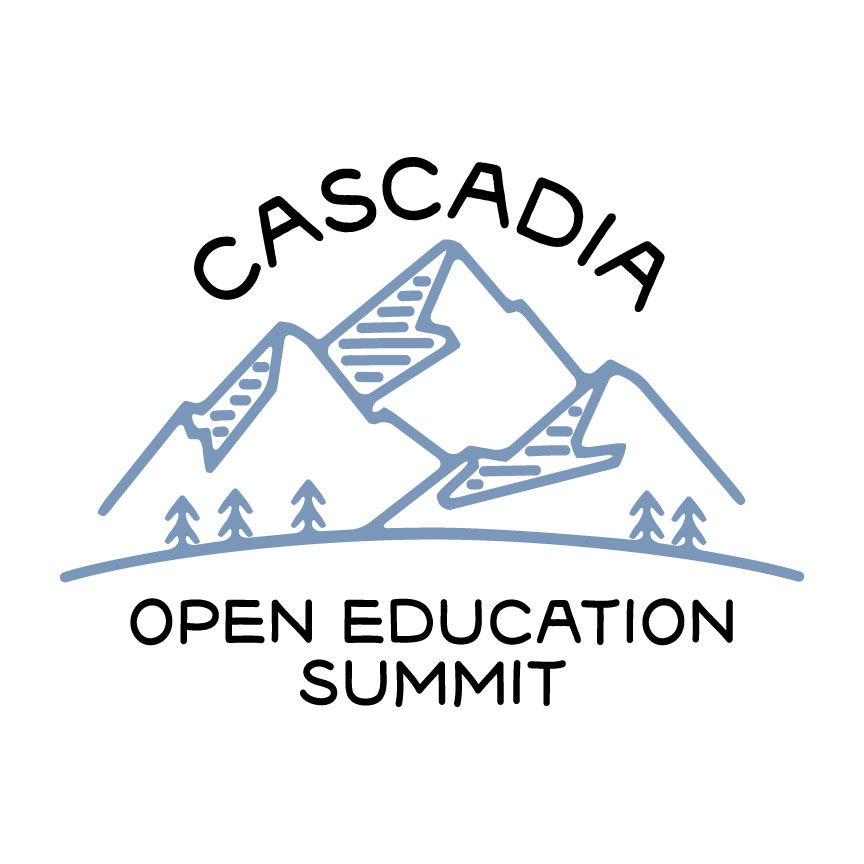 Note: this event has passed. Please see event archives below.
Join us for the 2019 Cascadia Open Education Summit (replacing the BC Open Textbook Summit in 2019), in beautiful Vancouver, B.C. on April 17 & 18, 2019. This event is co-hosted with our regional colleagues: Lumen Learning, Open Oregon Educational Resources, and the Washington State Board for Community and Technical Colleges (SBCTC).
This event is for new and experienced OER advocates offering the opportunity to learn and share effective practices in awareness building, implementation, collaboration, strategy, and research.
Theme: Scaling New Heights with Open Education
Example topics include:
What are the current challenges and opportunities for open education? Do you have creative solutions for how to take them on?
How is the ecosystem around OER evolving, and what are the implications for this evolution?
As OER enters mainstream curriculum, what are the implications for institutions? Faculty? Libraries? Students? Other stakeholders?
Archives:
The webcast link for the keynotes that took place on Wednesday, April 17, 2019, at 9:00 am (Pacific) and 1:15 pm (Pacific):
Flickr photo albums filled with images from day 1 and day 2. 
Event details
Day 1 will include 2 keynotes and conference proceedings with presentations, panel presentations, and table talks.
Day 2 is our Day of Action Focused OER Workshops. A series of workshops will be presented (2 hours each) and is intended for people looking for support in achieving the next step in their OER work or initiative.
Cascadia Open Education Summit welcomes people engaged in higher ed-focused open education initiatives, including students, faculty, librarians, instructional technologists, administrators, and other campus leaders.
Registration: Sold out! Contact us to be added to the event waiting list.
Learning Access Program for Educators (LAP-E) funds are available for this event, find out more. Deadline to apply: April 16, 2019.
Keynote Speakers
We are very excited to welcome Heather M. Ross and Karen Cangialosi as Keynote Speakers for the Cascadia Open Education Summit 2019.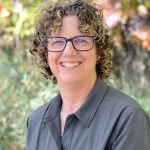 Heather M. Ross
An educational development specialist at the University of Saskatchewan. Early in her career, she became passionate about finding ways to reduce materials costs for students, while also creating better learning experiences for them. As a result, she took up the cause and has emerged as a leader in advancing and supporting the integration of open educational resources (OER) and open pedagogy across her institution and beyond. Heather is an OER Research Fellow with the Open Education Group. She can be successfully tracked on Twitter where her alias is @mctoonish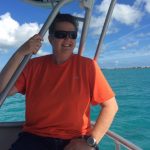 Karen Cangialosi
Karen Cangialosi is Coordinator of Faculty Enrichment and Professor of Biology at Keene State College. She also serves as the KSC Open Education Faculty Fellow where she facilitates an Open Pedagogy Faculty Learning Community and is co-leader of KSC Open, a Domain of One's Own campus project.  Karen spearheaded a movement to replace traditional textbooks with OER and other freely available resources for almost all KSC biology courses, and she incorporates methods of Open Pedagogy in all of her own courses.  Because she believes that scientific investigation, like education, should be transparent, widely collaborative and designed to serve the public, she is working on integrating the principles and practices of Open Science into the undergraduate biology curriculum. She also runs a coral reef monitoring program in the Turks and Caicos Islands, and a research program on the behavioral ecology of spiders in Keene, NH. Find Karen on Twitter @karencang
Keynote Live-stream
The live-stream link for the keynotes on Wednesday, April 17, 2019, at 9:00 am (Pacific) and 1:15 pm (Pacific)
Schedule
Please note that changes to sessions, presenters, dates, times, and rooms may take place up until the event.
https://cascadiaopeneducationsummit2019.sched.com/
Social event
Unwind after an exciting day at the conference by joining us for this fun social event!
Donnelly Group
92 Water St, Vancouver –
map
When? 5:00pm – 7:30pm + includes 1 drink ticket and appies.
Some fun facts about the spooky history of Gastown!
Code of conduct
The purpose of this code of conduct is to provide a safe, positive, harassment-free learning environment for event attendees. All attendees, speakers, sponsors, and volunteers at our conference are required to agree with the following code of conduct as part of their conference registration. We appreciate your support in creating an open and welcoming environment in which the exchange of ideas is vibrant and respectful. Read more. 
Visa Information for International Delegates
The Government of Canada has specific requirements for visitors to Canada, and delegates to the 2019 Cascadia Open Education Summit may require a visa or other travel document.
Prior to traveling to Canada for this event, please review Citizenship and Immigration Canada's website to clarify your visa requirements. The Organizers recommend you apply as early as possible to ensure you receive the necessary documents well in advance of travel.
The Organizers would be pleased to provide Letters of Invitation to delegates registered for the 2019 Cascadia Open Education Summit to assist in their visa applications for travel to Canada.
Letters of Invitation will not be issued to accompanying persons. Application for a visa must be made by the person to whom the invitation letter is addressed, and directly to the appropriate Canadian visa office. The Organizers will not apply for a visa on a delegate's behalf. For details please visit the Citizenship and Immigration Canada website.
Please note that while the letter will be an official invitation, delegates are responsible for all costs related to attending the 2019 Cascadia Open Education Summit, including but not limited to registration, travel, accommodation, insurance, and visa and travel document fees.
After your registration is complete, please send your request for a Letter of Invitation to eventreg@bccampus.ca and provide the following information:
Your complete name as it appears on your travel documents
Your date of birth
Your company/institution name and your title/position
Your complete address and telephone number (both work and home)
How long you intend to stay in Canada (both arrival and departure dates)
Complete address of where you intend to stay before, during, and after the event
Once this complete information is received, you will receive an official invitation letter to attend the 2019 Cascadia Open Education Summit.
Requests with incomplete information will not be processed.
DISCLAIMER: BCcampus reserves the right to decline any request for a Letter of Invitation. BCcampus has no influence on an individual's application to travel to Canada and is not responsible for the outcome of an individual's visa application. A Letter of Invitation does not guarantee that a visa will be issued.
If you have questions about the 2019 Cascadia Open Education Summit, please contact eventreg@bccampus.ca.
For all BCcampus hosted and partnered events, as well as external events hosted by B.C. post-secondary institutions, see the BCcampus Events calendar.