Meet Derek Turner, Douglas College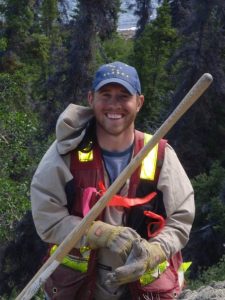 Field trips are an essential way to extend learning in natural sciences beyond the traditional classroom. Unfortunately, access is increasingly limited by mobility issues, cost, and work and family commitments. Additionally, fewer institutions offer field trips because of a lack of resources. One potential solution to this is to develop open access, virtual reality (VR) field trips that simulate the types of learning experiences students have in the field.
Derek's research aims to evaluate new and existing virtual reality platforms using evidence-based inquiry to determine which type of technology is most appropriate for three aspects of learning: content delivery (cognitive learning); stimulating interest in the subject matter (affective learning); and skills training (psychomotor learning).
"VR field trips are not meant to replace traditional field trips, but to offer more accessible alternatives for students who are not able to participate and to bring students to remote locations beyond the reach of most field trips… The results of this project will likely not be that one type of technology is better than another, but rather that some technologies are better suited for certain types of learning." —Derek Turner
Independent research
Learn more: