Last month, we brought you our Top 10 Science Videos from Astronomy to Physics for our Friday diversion blog post. For May's installment, we're carrying on with the video theme and sharing some of the best platform alternatives to YouTube. Yes, there are other viable alternatives for you to consider.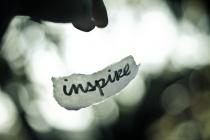 While BCcampus and partner institutions are looking for a shared service solution to video hosting using Kaltura, we thought we'd present some interesting free, cloud-based alternatives.
We've restricted our picks to English-language websites and highlighted the ones that have an educational component. We're curious to know which ones you use or would recommend to others. Let us know in the comment section.
Here are 9 free alternatives to YouTube:
Further exploration: We might all be watching online videos by 2015
photo credit: ashley rose, via photopin; cc