Within the British Columbia higher education system is an array of effective teaching methods, and a new study means the most innovative and successful ones can be shared more widely.

Researcher Nancy Randall is particularly interested in educational development, faculty development and professional learning: post-secondary campus-based activities aimed at enhancing the way teachers teach and learners learn. Four years ago, Randall and a team of esteemed fellow researchers launched an extensive BCcampus-sponsored study called Campus-based Educational Development and Professional Learning to investigate the many teaching and learning enhancement measures offered by British Columbia's public post-secondary institutions. While immersed in the research, Randall and her colleagues discovered an impressive diversity of teaching and learning practices across the system.
"For example, over the past decade there has been an exponential increase in e-learning programs and a surge in student supports, such as math and writing centres," says Randall. "Further, the data shows that the engagement of educational consultants to improve strategic planning for teaching and learning is also on the rise."
Response to the study was overwhelmingly positive – 84 per cent of B.C. public post-secondary institutions agreed to participate. Randall and her team asked participants to describe their approaches to educational development and professional learning. Then, they synthesized the data to provide a comprehensive presentation of measures organized within college, institute and university campuses.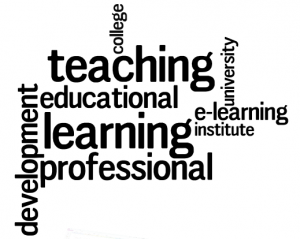 "We determined that British Columbia has a wonderful post-secondary system with many best practices already in place," says Randall. "Our hope is by sharing these kinds of programs, institutions can identify gaps, consider alternatives, and enhance growth across the entire system."
As an Open Educational Resource (OER), the study is being shared widely on the BCcampus SCOPE website both as a wiki and as an academic paper.
"Typically, an academic article is shared very rarely in its lifetime. By making our study an OER, we're ensuring it is shared as widely as possible," says Randall. "It's gratifying to realize that, in addition to being identified as a valuable research tool in British Columbia, the study is already gaining prominence across Canada and internationally."
Comments about the study and its findings are invited through the SCOPE forum.