TranscriptsBC has reached a major milestone, exchanging 10,318 electronic transcripts amongst exchange partners between January 2012 and January 2014.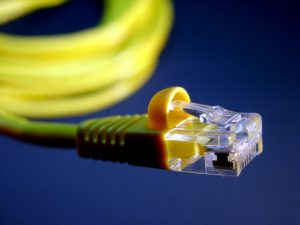 Instead of waiting for printed documents to arrive via land mail, thousands of students have had their official records transferred via secure servers – quickly and safely – between the institutions participating in the project.
This achievement was only possible through the ongoing participation, commitment, and hard work from our partner institutions:
Douglas College
Kwantlen Polytechnic University
Simon Fraser University
University of the Fraser Valley
University of British Columbia
Langara College.
Last month we shared that the transcript program is expanding beyond B.C. The BC2ON transcript exchange project involves Douglas College working with the Ontario Universities' Application Centre to transfer the documents electronically between the two provinces. The BCcampus team is working on solutions to expand this service to all six of the partner institutions.
Co-ordinated electronic transfer is made possible because BCcampus is an active member of the Canadian PESC user group, working with representatives across Canada to apply PESC Approved Standards for electronic document exchange to ensure effective collaboration between the Canadian stakeholders, and ultimately between Canada and the United States.
To learn how B.C. post-secondary institutions can participate in the TranscriptsBC program, or for more information about the PESC standards, please contact : Cathy van Soest, Client Services Manager, or Randy Bruce, Director, Student and Data Exchange Services.
Learn More:
Notable Quotes:
 "The collaboration between the TranscriptsBC partner institutions in exchanging transcripts has been amazing. The efficiencies being created benefit the partner institutions and their students, and we are hoping to extend this transcript exchange capability to other B.C. public post-secondary institutions in the future." – Cathy van Soest, Client Services Manager