As of November 25th, Kwantlen Polytechnic University is no longer routing student transcripts through the United States for submission to the Ontario Universities' Application Centre.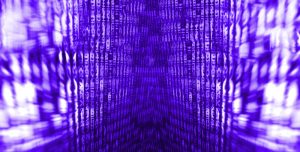 Until recently, electronic transcripts for some B.C. post-secondary students were transmitted through an established service based in the United States. For institutions in B.C., this presented a challenge, requiring special equipment and a data standard to transfer transcripts. To ensure the privacy of student information while improving the overall data transfer process, Kwantlen Polytechnic University sought alternative methods to transmit transcriptions, and these measures went live on November 25th, 2014.
"At BCcampus, we're continually working with B.C. post-secondary institutions to improve student services in terms of data quality, security, integrity, and accuracy," said Cathy van Soest, Manager, Student Data Services BCcampus. "B.C. post-secondary institutions no longer need to send their transcripts through a service in the U.S. to reach Canadian universities now that there is the ability to exchange data within Canada."
KPU is the most recent institution to join the BC2ON electronic transcript exchange pilot project, working with the Ontario Universities' Application Centre (OUAC) to share data directly with the student application organization responsible for providing transcript exchange services for Ontario Universities. The pilot project began in January with Douglas College sending transcripts electronically through the BCcampus TranscriptsBC hub to OUAC.
"We were able to streamline our process by using a single method of sending transcripts," said Terri Taylor, Assistant Registrar, Office of the Registrar, Kwantlen Polytechnic University. "This change simplifies our transcript process by eliminating duplicate, parallel processes and redundant equipment."
An added benefit of migrating to a local service is the ability to resolve network issues faster. Last fall, a server misconfiguration prevented transmission of transcripts to Ontario, delaying student applications and consuming valuable IT resources to troubleshoot and resolve the issues. By switching to the new process, KPU has been able to retire dedicated resources and decommission outdated, single-purpose software.
A driving force behind the BC2ON project is the Canadian PESC User Group, made up of members of various academic bodies and government agencies from all ten provinces. The group is working to develop a Canadian Transcript Exchange Network, with a goal of creating a national network based on PESC XML standards. With the efforts of the Canadian PESC User Group, BCcampus and OUAC have managed to create the first tangible interprovincial achievement in the Canadian Transcript Exchange Network.
Notable Quotes
"Congratulations to Terri Taylor and the KPU team for making the change to delivering their Ontario-bound transcripts via TranscriptsBC and the OUAC. As a result of KPU's participation in the BC2ON project, this is helping to transform the student transcript delivery experience across Canada." ~Cathy van Soest, BCcampus Manager of Student Data Services
"This is an important milestone as interprovincial electronic transcript exchange with B.C. public post-secondary institutions is now fully Canadian. Additionally, our work with OUAC is helping prepare for a much larger cross-Canada transcript exchange network," ~Randy Bruce, BCcampus Director, Student and Data Exchange Services/Chief Information Officer
"The OUAC is gratified to reach the successful conclusion of Phase 1 of the BC2ON Project, and to now be receiving PESC XML transcripts from both Douglas and Kwantlen via web services. This project, while being part of the OUAC's strategic objectives, has also resulted in a very positive relationship with BCcampus and its stakeholders. Interprovincial collaborations such as this one bode well for the future of cross-Canada electronic transcript exchange, which will benefit students and institutions alike." ~Leisa Wellsman, Ontario Universities' Application Centre Manager, Applicant Services
Learn More