Phase 3 of the BCcampus Open Textbook Program is well underway and we are on target for a fall 2014 reveal, just in time for back-to-school.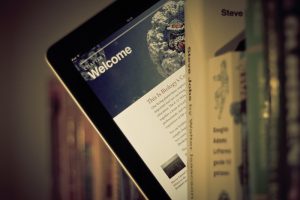 In early June, we are hosting an open textbook sprint over 4 days in Vancouver where we will be co-creating a First-year regional Geography textbook with six geography faculty from across the province. This open textbook sprint is directly related to the work BCcampus is doing as part of Phase 3, where we are looking for instructors to create new open textbooks from scratch.
Did you know that our BCcampus Open Textbook community includes more 38 instructors and professors from post-secondary institutions around the province who reviewed existing open textbooks as part of the first phase of the project? We regularly feature some our most highly rated peer-reviewed textbooks on our blog. And, highlight instructors and early adopters like Dr. Rajiv Jhangiani at Capilano University who made the leap to review and adopt Open Textbooks in their courses.
The Ministry of Advanced Education, which funds the B.C. Open Textbook project, recently committed to creating an additional 20 open textbooks for use within the province's trades training system. BCcampus is actively looking for additional instructors to join our Open Textbook community to review newly identified textbooks either in the original 40 highest-enrolled subject areas, or in the targeted trades.
Our review and selection process is posted online. And, selected reviewers are paid an honorarium of $250 per textbook. All of our peer-reviewed open textbooks are rated against a review rubric to ensure consistency and quality. The rubric includes criteria for comprehensiveness, content accuracy, interface, relevance, clarity, grammar, consistency and organizational structure. Our 5-point rating system provides a quick at-a-glance overview of the quality and usability of the open textbook.
Our rate sheet gives a clearer picture of the scope of work and funding available. Additional funding is available for faculty and instructors who wish to adapt a textbook for their own use or create a new one. Textbook adapters and creators receive in-kind institutional contributions that can include instructional design and graphic support, editing and help with online publishing platforms.
Our Open Textbook Forums, FAQs and resources provide a good starting point for not only understanding our process, but also finding out what open educational resources could mean for post-secondary education in B.C.
If you are looking to learn something new and contribute to our growing community of open textbook advocates and leaders, then don't delay, fill out an application form today. Or, reach out to Mary Burgess or Clint Lalonde to find out more.
Learn more:

Image attribution: photo credit: Johan Larsson via photopin; cc;