BCcampus is going through a transition, and this year's Impact and Forecast Report (our version of an annual report) is a departure for us that both reflects changes that have already begun, and anticipates further changes in the coming months and years.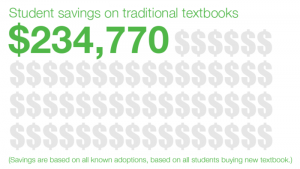 Recently we have said good-bye to David Porter, our founding Executive Director, and said hello to a new acting Executive Director. We have transferred an established service to another organization. We have embarked on a trajectory that will see us focus on new technologies selected to meet emerging post-secondary needs. Mature, operationalized services can be transferred to other organizations for longer-term operations, allowing BCcampus to keep a focus on innovation.
Given all that, we present our 2013-2014 Impact and Forecast Report: a completely on-line publication presenting a snapshot of our activities, and a look forward, in a series of infographics. It's a high-level view of the impact BCcampus can have on the B.C. post-secondary landscape now and in the future. We hope you enjoy it.
Further reading: