Implementing, delivering, and assessing Competency-Based Education programs requires new processes and technology tools to be effective and accepted.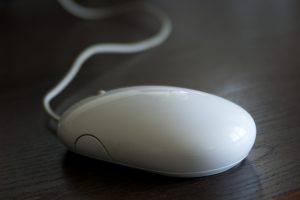 This is the second in a three-part series that looks at how new developments in competency-based education (CBE) are being explored by BCcampus. The initial article considered competency-based education as a delivery model and the BCcampus 'Competency to Credential' approach, and the third will provide an update on the Professional Cook Pilot program.
Emergence of CBE learning tools
One of the concerns regarding CBE is the current lack of available technology tools. This shouldn't be too surprising, as the CBE format redefines the traditional evaluation model. When students can choose varying paths to achieve their learning objectives, following, and ultimately evaluating, these paths can be challenging with current software models designed to monitor learners from a specific start to a defined end.
Educational technology tools are emerging as new competency-based education programs are being implemented. These tools range from software utilities that enable a simple project, to complex, vendor or open source solutions for organization-wide solutions. The tools can help define and document learning outcomes, map competencies to the curriculum, track student progress, or certify prior knowledge.
The role of CBE tools in reshaping learning
CBE proponents often cite that the amount of time spent learning a subject is not an appropriate measurement of the quality of learning. Instead of thinking in terms of credit hours, semesters, terms, and years, these proponents suggest that demonstrating competency in both the theory and practice components should be the yardstick used to assess learning.
Providing effective competency-based education requires technology applications and refocused processes to enable learners to self-identify areas of opportunity for their learning or professional development. Once the learner has identified the areas they need to master or improve, the tools should provide an individualized learning pathway and connect them with relevant resources to guide, track, and indicate mastery of their learning. The tools also provide for interaction by others, such as assessors or employers, who need to guide, monitor and validate student learning.
Competency-based education and the educational technology tools that support it encourage a rethinking of pedagogy, assessment, and the concept of the credit hour. The applications and tools aggregate many processes and interactions in a cohesive fashion for all concerned with the CBE teaching and learning process as learners progress and ultimately demonstrate mastery of the appropriate competency profiles.
BCcampus requirement for a CBE tool
As BCcampus began researching CBE applications and tools, it became apparent that there were few that met the challenges, needs, and requirements of CBE in health care education and trades training programs.
Conceptual needs identified for the Competency to Credential approach include:
Learner-driven processes for mapping individual pathways to advancement and credential completion
Methods for identifying gaps in competency proficiency
Processes for learners to access learning material and complete training at a granular level for which competency proficiency is lacking
Means for collecting and recognizing experience and qualifications
Methods for storing, organizing, assigning and editing competency frameworks
Collaborative solutions that highlight system stakeholder expertise
Technical requirements of the tool to support the Competency to Credential approach included:
Open source software with user-friendly interface
Feasible costing model
Interoperability between a competency framework repository and an LMS for curriculum storage
Ability to link competencies at a granular level to learning material
Learner self-assessment tool with prior-learning evidence gathering
Internal communication method
E-portfolio and Badging integration
Reporting mechanism for multiple stakeholders
User roles and security features
Process automation
An initial scan of available tools identified TotaraLMS and IOMAD as possible applications to support the CBE approach and projects BCcampus was working on. IOMAD is an effective enhancement for Moodle that facilitates the management of a multi-tenancy platform and helps to create a unique brand for CBE courses. TotaraLMS is a custom distribution of the LMS Moodle that overlays competency frameworks on existing Moodle functionality.
TotaraLMS enables the combination of the two foundational layers in the BCcampus 'Competency to Credential' approach: the competency framework repository and the curriculum library. Through this platform, learners, or those managing this process, can examine the competency profile, demonstrate what they've done or review what a learner has completed, and focus on mastering the relevant skills needed to achieve recognized certification requirements.
The educational technology chosen for the Professional Cook pilot project was TotaraLMS. In working with TotaraLMS to date, it may offer benefits for education and training programs in the following areas:
Individual learning and development plans
Competency management
Program management
Sophisticated reporting
Open badges
Certifications
The Professional Cook Pilot Project is currently evaluating the use of TotaraLMS as a CBE application – this will be reported on in a future article.
There are a number of ways in which institutions are quantifying the CBE learners' progress, but more focus will need to be placed in this area to ensure an efficient, consistent, and transferable learning experience. As more tools for implementing CBE programs develop and are put into practice, their benefits will emerge and an increased adoption of these tools will likely occur by institutions or organizations offering education and training programs. The improved selection of CBE tools will enable institutions to experiment in-house, identifying the CBE format that best supports their pedagogical model.
This article is part two of a three-part series looking at the competency-based education delivery model, Competency to Credential, developed by BCcampus. See part one and three.
Notable Quotes
"Using the TotaraLMS for CBE has enabled us to improve the assessment of prior learning and develop individualized learning plans and training. As a result, we have seen improved certification rates for those challenging the Professional Cook credentials." Dennis Green, go2hr
"The tools enable widespread changes that could result in a rethinking of pedagogy, assessment, and the concept of the credit hour, leading to new models designed to meet the requirements of accrediting bodies." ~Dale Johnson, Educause
Learn More
---
---