Imagine planning your dream vacation. You've booked days off from work and found the perfect holiday house to rent. You endure a long flight to reach your destination only to discover that the landlord has forgotten to leave you keys. In fact, he never gives you the keys or answers your calls.
Post by Lauri Aesoph, Manager, Open Education, BCcampus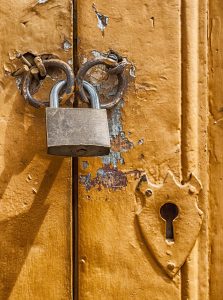 For the rest of the vacation, you're stuck outside, peering through a window, wishing you could enjoy your perfect holiday home.
Faculty who find that perfect open textbook often feel the same when they discover the book they've chosen doesn't come with editable files. They can use the book, but if they want to make changes they're stuck outside, peering at the text, wishing they could easily revise their ideal open textbook. If only the author had left the keys.
Editable files — files for a textbook that can be easily changed or edited — are vital to the implementation of two of the five Rs in David Wiley's 5Rs framework: revision and remixing.
Not every author and publisher provides editable files for their open textbook. The B.C. Open Textbook Project is working on unlocking as many of its 200 open textbooks as possible. During a recent audit of our collection, it was revealed that 85% of these textbooks include one or more editable files. Our goal is to provide at least one editable file for each open textbook we host.
Which Files Are Editable
Most files can be edited, but the task isn't always simple. To determine whether a file is suitable for editing, one must ask these questions:
How easy or difficult is the file to edit? Does it require more than one or two steps? Is additional technology required?
Was the file type designed with editing in mind?
Text documents are the most editable file type because changes can be made directly to the file's native format and the task does not require additional steps or technology (1). Examples of text document files are Open Document Text (ODT) and Microsoft Word (DOCX).
xHTML and XML files are designed for interoperability, i.e. the transfer of information from one source to another. xHTML (Extensible Hyper Text Markup Language) is a member of the XML family and acts as an extended, and stricter, version (2) of the broadly used HTML (Hyper Text Markup Language) (3). Editing these types of files is typically a two step process whereby the second step involves transferring the file to a system that allows editing of the file. HTML files can work for certain platforms including WordPress if an HTML Import plugin is used.
EPUB files are designed for portability. These files are used for most eBooks and other eReaders. The point of these files is not to provide editing capability, but to deliver a comprehensive package that contains all elements of a book including text and images — like a zipped package — to a device for reading. The import function of Pressbooks does accept an EPUB file so that it too can be edited once added to this platform. Like the xHTML and XML files, editing using an EPUB file is a two step process.
A PDF file can be edited with the right software, such as Adobe Acrobat PDF Editor, but doing so is not ideal. The Portable Document Text (PDF) format was designed to represent documents (4) not create or change them. Anyone who has attempted to alter a PDF can attest to the less than optimal results produced.
That is unless you're happy with a PDF printout and red marker.
Pressbooks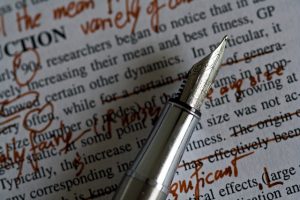 Our project chose Pressbooks as an authoring platform because it is open source and can generate many file types including all of those mentioned above, and more. We continue to generate and gather Pressbooks (XML) files for the books in our collection so users wanting to use the Pressbooks platform to make changes can do so.
We offer the post-secondary faculty and staff in British Columbia free Pressbooks accounts and host Pressbooks Training webinars for them every couple of months. The B.C. Open Textbook Pressbooks Guide,  Pressbooks Video Tutorials, and a Pressbooks category in our Frequently Asked Questions book are available to everyone. Recently, two new Pressbooks features have been developed to assist adapting authors. They are:
The ability to clone a Pressbooks book (available for Pressbook version 4.1 and higher), and
Beyond Text
In addition to changing the printed word, authors should consider offering editable files for media included in their textbook or as ancillary OER such as audio clips and video files, and the transcripts that accompany these media, and images. Some questions to ask when doing this are:
Is the format open or proprietary?
Is the format built for viewing or portability between operating systems?
How simple is the format to use?
How well does it integrate with other technologies such as Pressbooks and an LMS (e.g., Moodle, Blackboard, Canvas, Desire2Learn)?
How compatible is the format with online devices?
Will the format allow editing? If so, how easy or difficult is this to do?
It's Time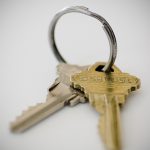 Opening up education resources is changing the face of education. Students now have greater access to open textbooks and other OER. Knowledge is more easily shared and collaboration more streamlined. Instructors have immediate permission to maintain, update, and expand textbooks and other resources.
But permission isn't enough. Users need the tools that allow them to make these textbooks and resources their own without unnecessary barriers; they need the editable files.
It's time to make the task of customizing open textbooks easier for faculty and their students. It's time to hand out more keys.