BCcampus welcomes four Open Education Advocacy and Research Fellows who will help raise awareness of open educational practices and resources throughout 2018-2019.
Post by Amanda Coolidge, Senior Manager, Open Education, BCcampus
These four fellows are true academic leaders, committed to improving the student learning experience through the use of OER and Open Educational Practices and who are eager to share their experiences with colleagues and peers across B.C. post-secondary institutions.
It is with great pleasure that we to introduce you to the following fellows:
Dr. Jonathan Verrett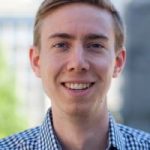 Jonathan is an Instructor in the Department of Chemical and Biological Engineering at the University of British Columbia (UBC). He teaches a variety of topics with a focus on design in chemical and biological engineering. His pedagogical interests include open education, peer-learning, and leadership development.
"I'm looking forward to diving deeper into the realm of open educational resources that are available and how their implementation can positively impact both students and faculty. As part of public institutions, I believe the adoption and contribution to open resources should be a core part of our mandate in order to improve everyone's access to quality educational resources. I look forward to the opportunity to engage with colleagues across the province to discuss how to further incorporate and build upon open educational practices."
Steven Earle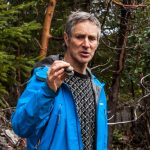 Steven has taught Earth Sciences in the B.C. post-secondary system since 1992, both at Vancouver Island University (VIU) and in the Open Learning division of Thompson Rivers University (TRU). He is a strong advocate of all forms of experiential learning, and in 2018 completed a study for BCCAT entitled "Options for Coordination of Field Courses in British Columbia".  Steven is the author of the BCcampus open textbook "Physical Geology" which is used widely within B.C .and at institutions across North America, and he has created or is working on a range of ancillary resources to accompany that text.  He is interested in discovering how students use online textbooks, and in looking for ways to make that experience more worthwhile. In 2017 Steven received a BCCAT Transfer and Articulation Community Leadership Award.
Erin Fields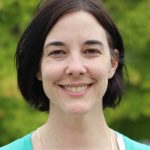 Erin is a Liaison Librarian in the humanities and social sciences and the Flexible Learning Coordinator at UBC. She received her Master of Library and Information Science from the University of Western Ontario in 2006. Prior to becoming a librarian, Erin worked as a teacher in K-10 environments and adult education. During her ten-year library career, Erin has worked in a number of roles focused on teaching and learning. Most recently she has engaged in partnerships across UBC on open education, including open badge credentials, open textbooks, Wikipedia-based assignments and edit-a-thons, open education practices, and content curation for open repositories.
Florence Daddey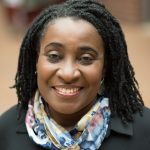 Florence is a senior instructional designer and sessional faculty at Justice Institute of British Columbia (JIBC).Florence's experience in teaching, instructional design, curriculum development and program management in post-secondary education spans over two decades. Florence has been working at JIBC since 2009 and in her role, she facilitates and coordinates faculty development activities within the Centre for Teaching, Learning and Innovation (CTLI), supports faculty in creating and redesigning their courses and in the integration of learning technologies in their teaching to increase students' engagement and interactions.Florence is passionate about inclusive learning and increasing accessibility for students in post-secondary education. She advocates and champions the use of open education resources and open textbooks and inspires JIBC faculty to find better and less costly ways to deliver instructional content and learning materials to their students.Florence has an interdisciplinary background and holds a Bachelor of Arts in Economics, a Postgraduate Diploma in Adult Education, and a Master's in Business Administration. She teaches project management, research methods and coordinates final year students' capstone projects in the Law Enforcement Studies program.Prior to joining JIBC, Florence worked at Thompson Rivers University-Open Learning and British Columbia Open University as an instructional designer. She spent 11 years as an instructor at Bromley College of Further and Higher Education and Greenwich Community College in England, teaching business-related courses.
Florence is interested in researching how students develop their research skills over time, Open Education Resources (OERs) and open pedagogies (in particular researching students learning experiences through the use of OER and Open Educational Practices).
Notable quote:
"Open Education research is essential to the sustainability of open educational practices. We are excited to have four new fellows who are not only strong advocates across B.C. but are also exemplary researchers. Their passion and dedication to ensuring access and equity for all students will further enhance the OER movement in B.C. and in Canada." – Amanda Coolidge, Senior Manager, Open Education, BCcampus
Learn more:
---
Join us for an upcoming event:
---
To stay informed with BCcampus by signing up for our newsletter, visiting our calendar and following @BCcampus on Twitter.