It's been a busy September and October! Though we tried valiantly to round up our group for our first face-to-face meet-up of the year, it seems the scheduling, our busyness, or downtown Vancouver location isn't working for people.
Post by Leva Lee, Manager, Learning and Teaching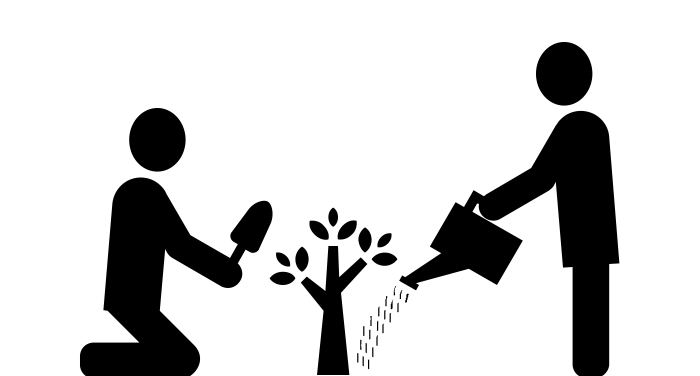 We are now thinking about ways to increase the group's visibility and participation —to grow our user group so we can draw more robust numbers for our practice sessions. We've emailed the list of people who attended BCcampus LS workshops and we've promoted in blog posts, posted to the LinkedIn group, and are listed on the Liberating Structures website. We've invited people to join us the Liberating Structures Slack Group (Seattle-based). I'm wondering…what else could we be doing?
Barish, Cathy Griffen and I, brainstormed a few additional ideas for growing membership of our user group:
Ask for help to spread the word about local practice groups to members and get them to invite a friend;
Regionalize meetups by rotating them to different locations every month. Different members can take a turn "hosting" and have the event close to their campus, or other workplaces and potentially bring in new participants locally, as well as their colleagues;
Target different workplaces/industries with information sessions or a mini-workshop with people in roles that could use Liberating Structures;
Offer more regularly scheduled virtual meetups;
Convene one large practice group specifically targeted to practice and documenting ways Liberating Structures can be used for teaching and learning. Suggestion: This is done annually as one day, like an immersion but for the purpose of a sprint of LS applications for teaching and learning.
What suggestions or ideas do you have? If you've taken a Liberating Structures workshop with BCcampus and haven't completed the survey yet, please provide us with some feedback. We are surveying past workshop participants until November 6th and will share the results: BCcampus LS Survey
Alternatively, if you have suggestions for our user group and want to contact us directly, please send a note to me or Barish.
The next meeting of the Vancouver Liberating Structures User Group will be held as an online meetup on Monday, October 30th from 7 –8:30 pm using Zoom. (We'll post details on our LinkedIn User group.)
The theme of the agenda will be devoted to discussing ideas for our user group meetings and next steps, with some practice on using Liberating Structures online.
Learn more:
---
Join us at an upcoming event: