When:
April 1, 2019 – May 3, 2019
all-day
2019-04-01T00:00:00-07:00
2019-05-04T00:00:00-07:00
Cost:
$250.00 (Early Bird rate may apply)
Facilitating Learning Online (FLO) – Fundamentals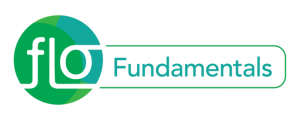 Length: 5 weeks
Mode: Online – primarily asynchronous, with scheduled synchronous sessions
Pre-requisite:
none
Time commitment:
Participants should expect to spend 6-13 hours during each of the five weeks. Those with no prior online teaching and learning experience can expect to invest more time. Continuous, active participation is necessary to make this course successful for everyone.
Fees: This course is offered on a cost-recovery basis. Fees are set at the time the course is scheduled.
Course Description & Learning Goals:
The Facilitating Learning Online (FLO) introduces research-based adult and online learning concepts, principles and strategies that can make online facilitating fun and effective. This course will help you enhance skills needed to confidently and effectively facilitate online learning.
The course is designed to provide you with:
the experience of being in the online learner's shoes;
the opportunity to think about, practice and develop your online facilitation skills with other new and experienced online facilitators;
the opportunity to deepen your learning as you synthesize your observations, reading and online activities in your journal.
In this course, you will:
facilitate, or co-facilitate, a learning activity on a pre-assigned topic;
integrate adult and online learning theories and principles into activities you facilitate;
experiment with a variety of learning-facilitation techniques and strategies;
give and receive constructive feedback;
work in online teams;
Reflect on, and plan how to apply, what you have learned to other courses and contexts.
Course Completion
A certificate of completion will be awarded to individuals who:
facilitate a mini-session
complete the facilitation reflection activity
participate in mini-sessions facilitated by others
provide feedback to fellow mini-session teams
contribute to the weekly journal nuggets
complete a final "looking back, looking forward" activity
Course Context and Purpose
The course builds on the fundamental principles of the face-to-face Instructional Skills Workshop (ISW). These principles include:
participatory and learner-centred — participants form a learning community and support each other's learning
a safe, respectful learning environment — you will be encouraged to take risks, be creative, and learn from your mistakes
feedback-rich — you will be encouraged to give and receive feedback with fellow participants
reflective practice — you will analyze and critically reflect on the art of facilitation and your facilitation skills
relevant and meaningful — you will explore the future application and transferability of your learning in this course
In FLO-fundamentals you will facilitate a learning activity ("mini-session") for your fellow participants. Facilitation is typically done in small groups and involve forums, wikis, polls, or other tools. Important differences between the ISW and the FLO:
The FLO is about online activity design, facilitation, and learning,  whereas the ISW is about those things in face-to-face settings.
The topics you will be facilitating in FLO are about teaching and learning, whereas ISW lessons are on a self-selected topic.
Feedback from past FLO – fundamentals participants indicates that this hands-on practice was key to their enjoyment of the course and the synthesis of their learning. We hope the same holds true for you!
Facilitator Name(s): Gina Bennett
Who is this event for? Faculty & Instructors
Registration: To register please fill out the following Registration Form
BCcampus Learning Access Program for Educators (LAP-E):
The purpose of this program is to help instructors and teaching faculty from B.C. public post-secondary institutions attend BCcampus professional development opportunities.
More information about this program.
The Learning Access Program for Educators assists with registration fees as well as travel, per diem, and accommodation costs.
Application deadline: March 29, 2019
Please complete the following Application Form to apply.