When:
February 21, 2022 – March 4, 2022
all-day
2022-02-21T00:00:00-08:00
2022-03-05T00:00:00-08:00
The Universal Design for Learning (UDL) Facilitating Online Learning (FLO) course is a short, practical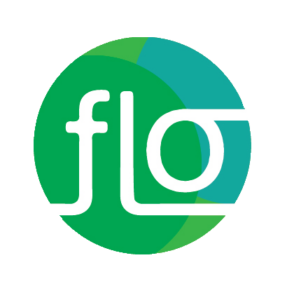 introduction to the UDL framework and how you can apply it to create inclusive learning environments. This FLO course is suitable for online, face-to-face, and blended learning environments. Using UDL fosters inclusion and puts learner engagement at the centre of your activities in your course design. Please prepare for this learning opportunity by bringing a learning challenge for which you wish to explore new opportunities. In this two-week opportunity, you will be expected to invest eight to twelve hours, mostly asynchronously. Plan a small investment of time each day to allow your learning to deepen.
Two synchronous opportunities are planned:
Tuesday, February 22, 2022, 11:30 a.m.–12:30 p.m. PT
Thursday, March 3, 2022, 1:30–2:30 p.m. PT
The synchronous sessions are not mandatory but provide an opportunity for connection and learning. Ideally, you will be able to join these synchronous sessions to connect with your colleagues and foster your own community of learning. Synchronous sessions will be recorded.
Facilitators:
Carolee Clyne (she/her) has been in the higher-education environment for over 25 years. After starting in the technology side of support, Carolee worked in many diverse areas of higher education in her career, primarily supporting faculty and students. Her doctoral research looked at how UDL applies to faculty as learners themselves to develop as engaging educators. This work has given Carolee insight on how UDL applies to all and is boundless, as learning is ongoing. Carolee wishes to see all higher-education learning experiences be engaging and exciting. Creating those spaces begins with small steps. As inclusion starts with faculty, Carolee aspires to encourage UDL framework adoption in all learning environments. She aims to help transform higher education spaces into inclusive learning environments where everyone can achieve their best learning, including students who live in rural and remote areas with limited connection. Carolee currently works for BCcampus as an open education advisor and regional representative for the northern and interior areas of B.C. and is focused on promoting open and inclusive educational opportunities both online and offline.
Taruna Goel (she/her) is a Learning and Development professional with over 23 years of experience in adult education, workplace training, and performance improvement. She has designed custom learning experiences (classroom/e-learning/blended) for Fortune 500 companies, government organizations, and industry associations in Canada and abroad. She currently works with North Pacific, in Vancouver, BC where she designs competency-based occupational standards, certification and assessment frameworks, and recognition of prior learning programs for technical occupations. Taruna is also an instructor with the University of Victoria and teaches a foundational course in Instructional Design as a part of the Certificate in Adult and Continuing Education (CACE) program.
This event has a non-refundable $25 registration fee.
This notice is to inform you that this session will be recorded, archived, and made available publicly on BCcampus.ca. By participating in this session, you acknowledge that your participation in this session will be recorded and the recording will be made available openly.