Meet Heather Smith, University of Northern B.C.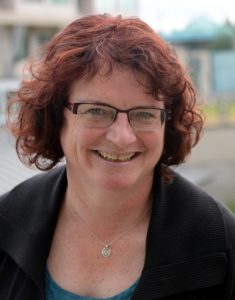 Heather plans to focus on students-as-partners (SAP) in teaching and learning and the elements of SAP programming—such as design and implementation. Heather's research will take place across the province and involve assessing current practices of the SAP model which can be applied to all post-secondary learning environments—undergraduate and graduate, online and in-person delivery. Joining Heather on this project, are Roselynn Verwoord a doctoral student from UBC and high profile contributor to the SAP scholarship, Yahlnaaw (Aaron Grant) an undergraduate student in First Nations Studies at UNBC and Conan Veitch an MSc student in Computer Science at UNBC.
Roselynn Verwoord University of British Columbia (UBC)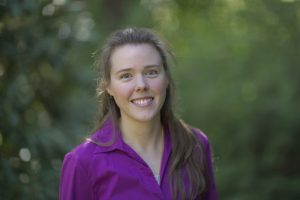 Roselynn is a PhD Candidate in the Department of Educational Studies at the UBC. She works as a Curriculum Consultant at the UBC Centre for Teaching Learning and Technology and as an Instructor in teacher education and adult education. Her research interests include student partnership and teacher inquiry.
Conan Veitch (UNBC)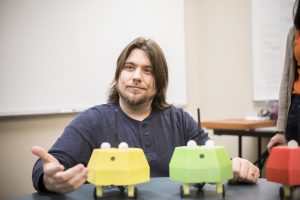 Conan is a MsC student, instructor, and systems administrator for the computer science department at the University of Northern British Columbia.  His research focuses on swarm robotics and computing pedagogy.  In addition to teaching undergraduates, he has worked with the UNBC Regional Programs to help create a Web-and-Coach model that has been implemented in multiple student-driven courses.  These opportunities have allowed Conan to work with students individually, as a group, and remotely, contributing to his view that a hands-on student-led approach to education is invaluable.
Yahlnaaw /Aaron Grant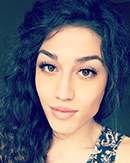 Jah! Xaaydaga 'las! – "Hello! Wonderful People!" Yahlnaaw / Aaron Grant is Skidegate Haida from the Islands of Haida Gwaii and was born and raised in Lax Kxeen (Prince Rupert, BC) on Ts'msyen territory. In September 2018, Yahlnaaw will began her Master's Degree at UNBC in First Nations Studies. Yahlnaaw's name broadly translates to "leads an exceptional life". By advancing her education in First Nations Studies with a focus on Indigenous Language and Story Revitalization, she aims to fulfill the meaning of her name. Yahlnaaw's work also revolves around Decolonization, Indigenization, Reconciliation, and the importance of introducing these concepts to children. In a joint effort with Edōsdi / Dr. Judith Thompson at UNBC, they presented their work, Decolonizing our Colonized Minds, at Provincial, National, and International levels. Yahlnaaw is aware of what it is like to be an Indigenous person growing up in a colonized world and wants to aid in creating a pathway for upcoming Indigenous brothers and sisters in academia.
Notable quote:
"…students-as-partners in learning has the potential to offer a truly transformative learning experience, as we can collaboratively create spaces for very high levels of student engagement, allowing us to reflect on, and potentially correct the power hierarchies that may impede student engagement, as well as faculty learning." – Heather Smith
Research as a BCcampus Scholarly Teaching Fellow: