BCcampus is working with Camosun College, the Open School of B.C., and the Industry Training Authority to create resources for trades training specialties identified by the B.C. government as "critical" sectors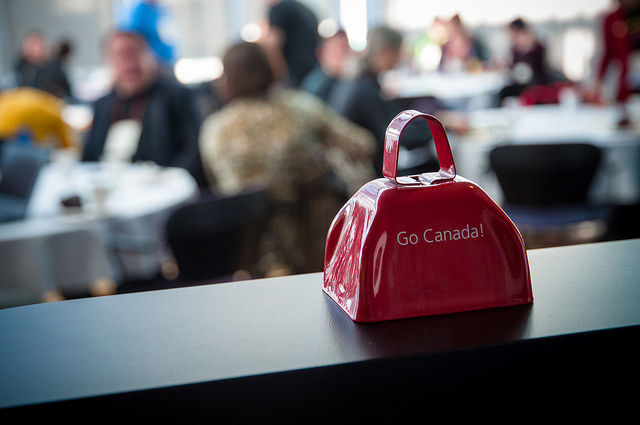 The B.C. Open Textbook project creates openly licensed textbooks to help make higher education more accessible by reducing the student cost, but that's only part of the project. We are also ensuring open textbooks are accessible by everyone, including learners with print disabilities, and we're going beyond the classroom to bring open textbooks to trades training.
According to Skills for Growth, the B.C. labour market strategy to 2020, "British Columbia's future will be built upon the skills and talent of its workforce. This will require a provincial education system that prepares youth – from early learning to high school – for a successful transition into post-secondary training and entry into the labour market. This includes ensuring youth have the core competencies – such as creative and critical thinking and collaboration – to enable transitions between occupations and for success in British Columbia's economy."
We've been working with Camosun College and the Open School of B.C., in partnership with the Industry Training Authority, to create a series of open textbooks for students in B.C. in need of common core trades training. The textbooks will be useful for students considering training for trades within the realms of pipefitting, welding, carpentry, electrical, heavy mechanical and industrial electrician, and more. The project provides early access to resources as and where needed, ensuring the students have a solid foundation upon which to develop their specialized, formal trades training. All of the aforementioned trades are identified by the B.C. provincial government as "critical" for the emerging LNG, shipbuilding and repair, construction, and mining sectors. Training the workforce to meet the skilled worker demand will require all available training tools to be accessible in all mediums, of which open presents the greatest opportunity for early and expanded engagement.
"Open School B.C. brings design, development, and publishing expertise to the Trades Common Core Open Textbook initiative," said Monique Brewer of Open School B.C. "By publishing these resources in a variety of flexible open formats, textbook costs for students will be reduced. In addition, instructors can easily adapt the resources to meet diverse program needs within institutions throughout B.C."
Creating competency
The Common Core Trades open textbooks will cover critical topics, including:
Safe Work Practices
Solving mathematical problems
Applying scientific concepts
Sketching and reading drawings
Processing technical information
Using basic measuring layout and hand tools

Using power tools
Safe lift loads
Ladder and scaffolding deployment
Fasteners and fittings
Assembling and testing electrical circuits
Each Common Core Trades open textbook will include a testbank that can be imported into Learning Management Systems. In addition to the technical skills required within the trades, the open textbooks will also help students develop their employability skills and tools to prepare them for employment.
Notable Quotes
"Alternative training models will typically involve blending "distributed learning" techniques such as e-learning with more traditional approaches, and will give apprentices more control over where and when they pursue technical training. Traditional approaches will also continue to be offered. Trade-specific approaches will be developed through partnerships among post-secondary institutions, school districts and new media companies." ITABC annual report
Learn More