Fall 2015 Student Data Services update: TRU signs up for ApplyBC full service, and TranscriptsBC shares 27,000+ electronic transcripts.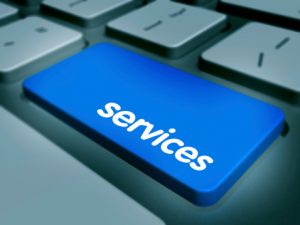 TranscriptsBC has reached a major milestone!
Since the transcript exchange network began in January 2012, we have now exchanged more than 27,000 transcripts.
Increased electronic transcript exchange in B.C. is enabled by a change in the TranscriptsBC Hub architecture to Connector 3, an infrastructure based on RESTful Web Services. This will simplify the process for connecting each partner institution and allow new institutions to join TranscriptsBC with less technical set-up than currently required. It's win win situation for all!
We couldn't have reached this milestone, without the collaboration of our tireless Student Data Services team and our incredible exchange partner institutions. Here are our current partnering institutions:
Douglas College
Kwantlen Polytechnic University
Langara College
Simon Fraser University
University of British Columbia
University of the Fraser Valley
Notable quote:
"Kudos to the TranscriptsBC partner institutions in reaching this milestone! They have embraced electronic transcript exchange, making the movement of transcripts much more efficient for their students, and ensuring timely student mobility." – Cathy van Soest, Manager, Student Data Services
For more info about TranscriptsBC and Connector 3, please contact Cathy van Soest.
ApplyBC welcomes TRU to the 2015 cohort
The ApplyBC team is happy to welcome Thompson Rivers University (TRU) to the full service platform of the online application, having recently completed the move from Common Form to the ApplyBC Full Service offering. The change enables the institution to take full advantage of the features and layout, such as, creating a branded presence in ApplyBC with integrated graphics, personalized URL, and a smoother experience for their applicants. TRU is the 18th institution to join the full service and our goal is to provide the required functionality so that all 25 of B.C.'s public post-secondary institutions could be using the full service platform by the spring of 2017. Stay tuned for further developments in this area.
As we mentioned in an earlier post, the ApplyBC team had scheduled a fall 2015 update to bring further improvements to the web application based on suggestions from current users and participating institutions. The most noteworthy of the implementations is an adaptive style sheet that greatly improves usability of ApplyBC on mobile devices. We are pleased to announce that these updates have now been implemented and have already seen 22% users are utilizing our services via mobile devices.
For more info about ApplyBC, please contact Ian MacKinnon.
Find out more about the services provided by the Student Data Services team:
---
Join us at an upcoming event:
---
Check out the latest news, insights and opportunities from BCcampus. 
---