As you all know, on January 27, 2017, the U.S. President, Donald Trump signed an Executive Order halting all refugee admissions and temporarily barring people from seven Muslim-majority countries from gaining entrance to the United States. To offset the shock this has caused, many universities in B.C. have issued statements, welcoming and encouraging the continued diversity of cultures, beliefs, ethnicities and geographical differences across all sectors and nations.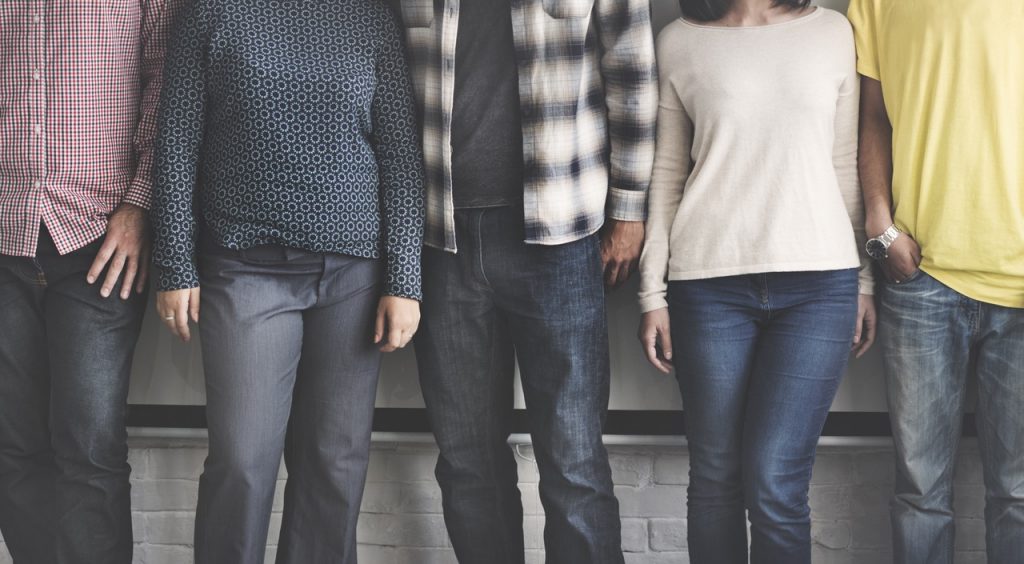 In a statement from KPU President Dr. Alan Davis on the U.S. travel ban and the tragedy in Quebec, he states that "Kwantlen Polytechnic University (KPU) proudly and unabashedly embraces diversity, and remains steadfastly committed to the values of inclusion and belonging."
Davis goes on to confirm that "KPU stands with Universities Canada in expressing our opposition to the executive action taken by the Trump government."
Thompson Rivers University President and Vice-Chancellor Alan Shaver also issued a statement positing to "[l]et us be resolute in our commitment to upholding those "values of diversity, inclusion and openness" as expressed by Universities Canada. These are Canadian values; they are TRU values."
Furthering the narrative, the University of the Fraser Valley President & Vice-Chancellor Mark Evered posts a news release to add that "[w]e share deeply the concern about the effect this has on the free flow of knowledge, ideas, and people that is central to our values as a university and as a society. "
We couldn't agree more with the above statements, and our very own Mary Burgess, Executive Director adds that "the work we do at BCcampus has global reach. In particular, our Open Education team is involved in projects with colleagues from many other countries. One of our core values is access; both to learning and credentials. We believe every person is entitled to this, not just the privileged. We feel very lucky to be part of a community that shares these values and is willing to act when they are challenged."
In response to the executive order, the Digital Pedagogy Lab (DPL) has created an Institute where political borders would not prevent international educators from attending so to do so, the DPL is holding two Institutes: one at the University of Mary Washington in Fredericksburg, VA, and a second event, held at Kwantlen Polytechnic University (KPU) and co-hosted by its two neighbouring institutions, University of the Fraser Valley (UFV) and Thompson Rivers University (TRU).
The Digital Pedagogy Lab Institute, held this year at KPU, is a place for educators in B.C. to learn about the application of Critical Digital Pedagogy in areas of teaching, literacy, and professional writing, which advocates "for the elevation of the student and the contingent teacher, the proliferation of voices across education, and the ongoing investigation and creative implementation of critical and digital pedagogies."
Why is this institute important for educators in B.C. and why should they attend?
The Digital Pedagogy Lab aims to "strengthen the network of folks who take seriously that pedagogy is scholarship" shared Sean Michael Morris, Instructional Designer, Middlebury College; Director, Digital Pedagogy Lab. "In my experience, traditional conferences are actually about meeting people; the real conversations happen not when we are listening to papers being delivered, but when we are sitting with someone at coffee, or during hurried hallway talk between sessions. The Digital Pedagogy Lab Institute puts community at the center of its praxis, providing a cohort model so that people with similar interests from far-flung institutions can find one another and begin to form networks and alliances. As well, faculty at the Institute are encouraged to ask hard questions of the subject matter, of their own expertise, and of the assumptions we all bring to learning and teaching in the digital age. People who attend the Institute will find both that the learning is rich and that the community they form is long-lasting, relevant to their work, and supportive of continuing inquiry."
Due to the U.S. travel ban, are you offering alternate options for participants to attend?
"While the pedagogy of the Institute is firmly grounded in the face-to-face experience of its participants, we always provide windows and doorways in for people who are unable to attend," says Morris. "In 2017, we are holding two Institutes—one in Vancouver, and one in Fredericksburg, VA—so that folks who don't feel comfortable crossing the border either direction will have the opportunity to attend. But we also encourage faculty and workshop leaders to incorporate digital elements into their on-ground work, to invite in observers and participants online, and to always keep in mind that all learning is necessarily hybrid. So much of the work of digital pedagogy takes place via online networks that we want to be sure to connect as many people as possible during the Institute so that connections remain strong after the event is over."
How did the Digital Pedagogy Lab come into fruition?
"When Jesse Stommel and I first conceived of Digital Pedagogy Lab in 2012, we did so with the intention of providing support and community for the vast population of teachers who find themselves encountering the digital without training or context or an understanding of praxis," says Morris. "What lies at the center of Digital Pedagogy Lab is a desire to help educators do what they do best, to discern what the digital can and cannot do for them, and to provide a space where exploration, inquiry, and discovery can happen within a collaborative community."
On why KPU chose to co-host the DPL Vancouver
"Rajiv Jhangiani is a co-lead for one of the streams and when the U.S. ban occurred, organizers of the event considered a venue outside of the U.S. Rajiv brought this to our attention (KPU's President, Provost, his Dean and me)," Stephanie Chu, Vice Provost, Teaching and Learning, Kwantlen Polytechnic University explains. "In response to the U.S. executive order, we felt it was important for us to support this event to welcome and enable 100 scholars from across the globe to partake in the Institute."
"The Digital Pedagogy Lab Vancouver is a three-day, cohort-based institute that explores the role and application of digital technology in teaching. Three tracks offer intensive peer-driven learning in the areas of open education, new media, and critical digital. DPL Vancouver is open to teachers, students, librarians, and technologists at all levels of education experimenting with digital tools in hybrid or online environments."
Chu also adds that "KPU is active and committed to Open Education and Rajiv is our Open Education Teaching Fellow. Thus, supporting this event is consistent with our priorities. In addition to providing the venue, we are pleased to be co-sponsors with TRU and UFV."
Kwantlen Polytechnic University from July 28-30, 2017
Keynote speakers
Rusul Alrubail, Partner, Ci.Strategy+ Design
Jesse Stommel, Executive Director, Division of Teaching and Learning Technologies, University of Mary Washington
Tracks
Digital Literacies with Bonnie Stewart, Coordinator of Adult Teaching, University of Prince Edward Island; Director, Edactive Technologies Inc.
Writing about Teaching with Jesse Stommel, Executive Director, Division of Teaching and Learning Technologies, University of Mary Washington and Sean Michael Morris, Instructional Designer, Middlebury College; Director, Digital Pedagogy Lab
Open Pedagogy and Social Justice with Robin DeRosa, Professor, Plymouth State University and Rajiv Jhangiani, Professor, Kwantlen Polytechnic University
Registration includes light breakfast and lunch each day. Discounted accommodations available.
Full Registration: $550 USD
Early Bird Registration through May 1: $450 USD
Adjunct / Student Rate: $250 USD
Learn more:
---
Join us at an upcoming event:
---
To stay informed with BCcampus by signing up for our newsletter, visiting our calendar and following @BCcampus on Twitter.