From VizEd and Liberating Structures workshops, Open Education sessions, updates and presentations, and EdTech Demos to Indigenization Project and Early Years BC updates, ETUG workshops and Symposium 2017 – it is safe to say that we have had a year chock-full of events, opportunities, and projects which allowed us to connect and collaborate with our vast and wonderful communities across the province of British Columbia. And for that, we are incredibly grateful.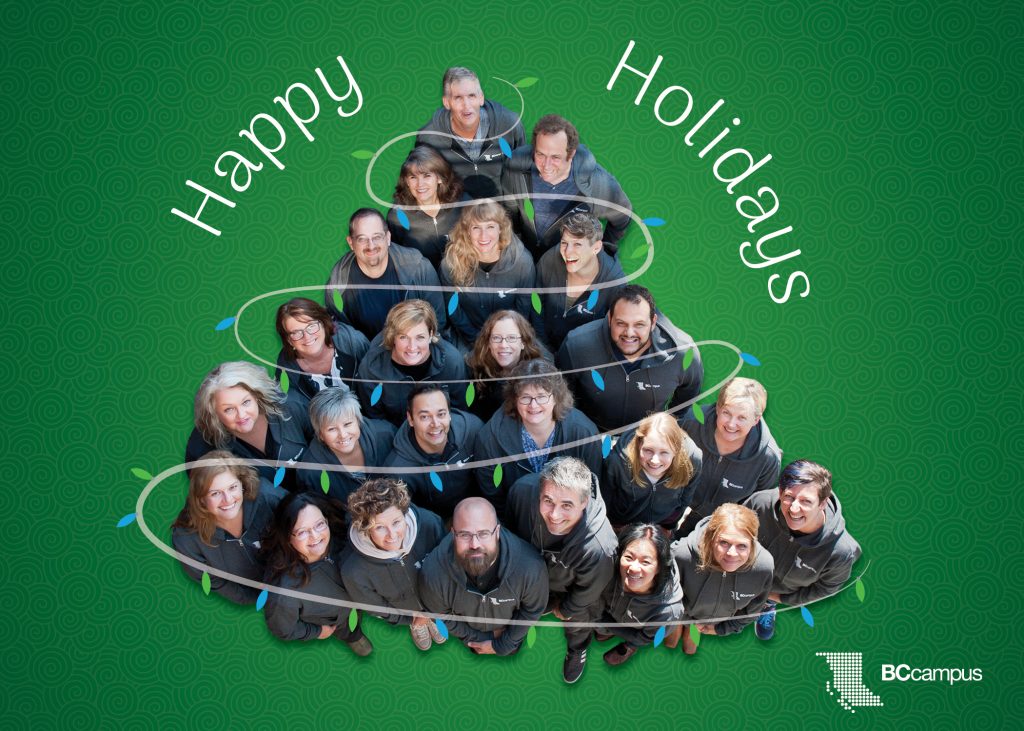 It is hard to believe that 2017 is coming to an end and we are getting ready to close our collective doors for the holiday season, but alas, it is true. Like many of our partners in the B.C. post-secondary sector, our offices will be closed and services reduced between December 23, 2017 – January 1, 2018, with our offices reopening on January 2, 2018.
Throughout the holidays and beyond, we hope that you will remain connected with us through our newsletter, Facebook, Twitter, Instagram (NEW!) and LinkedIn – as well as in person, we always love hearing from you!
In warm appreciation of your support over the past year, we extend our very best wishes for a happy holiday season. See you in 2018!
---
Join us for an upcoming event:
---
To stay informed with BCcampus by signing up for our newsletter, visiting our calendar and following @BCcampus on Twitter.