2016 has been brisk, to say the least, with many of us traveling around Canada and the U.S. to attend events, speak at conferences, collaborate with colleagues from the post-secondary sector and one of us even had the opportunity to travel all the way to Cape Town, South Africa as a 2016 Institute for Open Leadership Fellow.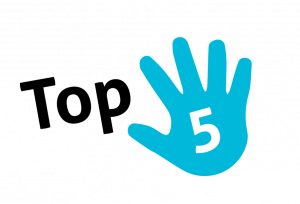 As we look forward to all that 2017 will bring, we'd like to take a moment to reflect on the many exciting things that happened in 2016. Below, we've compiled a list of top 5 blog posts with the highest amount of views and shares, and they are:
1. Supporting the Indigenization of higher education in B.C.
Starting in the spring of 2016, BCcampus on behalf of the Ministry of Advanced Education began the facilitation of a system-wide Indigenization of Curriculum and Cultural Awareness training project (ICCAT) for post-secondary institutions across British Columbia. Read more.
2. Celebrating the Festival of Learning
For the first time, this past June, 400+ members of the B.C. post-secondary community got together to celebrate their work in teaching, learning, and technology. Over four days, folks from across B.C. and beyond got together to network with colleagues and share aspects of their teaching and learning practice and research. This ambitious cross-pollination of groups and ideas created many opportunities for collaborating, learning, and fun. Read more.
3. Supporting Indigenized spaces in post-secondary professional learning
The Indigenization Project has grown since it was announced this past April. This collaborative project will develop open educational professional learning resources that contribute to an increased awareness and understanding of Aboriginal histories, cultures and perspectives, and ways of knowing for those who work in post-secondary institutions. Read more.
4. 12 Apps of Christmas for Teaching and Learning
On December 1st, ETUG launched the first B.C. 12 Apps of Christmas for teaching and learning. Similar to the successful U.K. event, this fast, fun, micro-learning opportunity was free, open, online and offered to you by B.C. post-secondary educators for B.C. post-secondary educators. Read more.
5. The BC Open Educational Technology Collaborative
Since the fall of 2015, BCcampus has been supporting the work of the BC Open Educational Technology Collaborative (BCOETC). The BCOETC is a loose-knit, tightly-honed group of educators dedicated to working together to address a common desire of providing open source web-based educational tools to educators. Read more.
Do you agree with our list, or was there an article that you really enjoyed, and thought you'd see here? Is there a topic that you'd like read more about? Let us know, we'd love to hear from you!
---
Join us at an upcoming event:
---
To stay informed with BCcampus by signing up for our newsletter, visiting our calendar and following @BCcampus on Twitter.
---