Education by Design is the theme for the upcoming Educational Technology Users Group (ETUG) Spring workshop, planned for June 1st and 2nd at the University of British Columbia Okanagan campus in Kelowna, B.C. Featuring wicked-design challenges, social events, and a multi-sensory experience, this event will be inspirational, insightful, and memorable.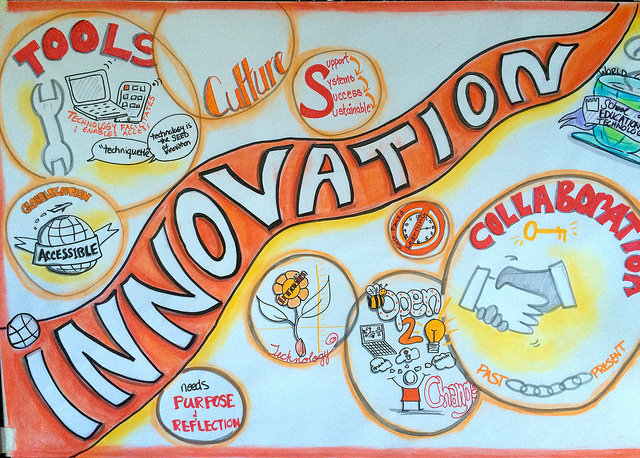 Call it a hackathon, sprint, or design workshop, the ETUG Spring Jam 2017 is destined to be seriously fun. This year's event, will go beyond the foundational goals of networking, learning, and sharing ideas, to delve into unexplored territories: taking risks, challenging the status quo, and driving innovation within the realm of teaching, learning and technology.
"This workshop is focused on hands-on activities; we aren't just sitting and listening, we're doing and making," said Jason Toal, Simon Fraser University and Chair of the Stewardship Committee for ETUG. "We've received some amazing proposals on topics such as universal design for education; open pedagogy; new approaches to developing a learning management system; edit-a-thons for literacy; comic books in the classroom; and many others. There are sessions from institutions throughout the province, providing opportunities for everyone to participate and learn from, and with each other."
ETUG, the Educational Technology Users Group, is supported by BCcampus and comprised of educators, faculty, instructors, and academic and technology administrators from post-secondary institutions across B.C. The group's mission is to facilitate and enable the sharing of ideas and resources that advance teaching, learning and technology through face-to-face activities and online activities.
Acceptable risks
The theme for last Fall's ETUG workshop was 'Free to Fail', and like the upcoming workshop, aligns with the ideology of ETUG in general. "We have a great supportive community, and when it comes to exploring and implementing new approaches in teaching, learning and technology, we take risks and are confident to experiment, tinker and problem solve," shared Leva Lee, Manager, Professional Learning and ETUG at BCcampus.
"I've been part of ETUG since 2004, and the workshops have always been an excellent resource to introduce interesting concepts and new ideas," said Janine Hirtz, University of British Columbia Okanagan and Vice-chair of the Stewardship Committee. "Taking risks – working with faculty to enhance our student learning experiences – is one of the reasons our group continues to grow and thrive. We can get a bit geeky, but we're always having fun, learning and appreciating that technologies and strategies for teaching and learning are continuously evolving."
Getting out of our comfort zone
This will be the first ETUG Spring workshop to be held outside of the Lower Mainland since 2011. "We chose a destination workshop to branch out and connect with more educators," said Leva. "We're excited about the UBC Okanagan campus, as well as the opportunity to connect with educators and faculty from B.C. institutions in the region that haven't had the ability to participate previously."
Jason offered, "the ETUG community is a well-established community of practice, and while we are a close-knit group, we always welcome new members to join. The grassroots history of ETUG is organic and open, and the optics of holding this workshop in Kelowna will hopefully demonstrate our interest in outreach; we're not just a big city organization, we're here to serve and collaborate with educators across our province."
Socially active
Learning isn't restricted to the classroom, and many of the most memorable lessons of previous workshops have been conducted near a local watering hole. We've made arrangements with Freddy's Brew Pub in downtown Kelowna for our traditional Pub Night, located next door to McCurdy's Bowl and Brew, where we'll endeavour to stay out of the gutter while enjoying eats, treats, craft beers, and good times.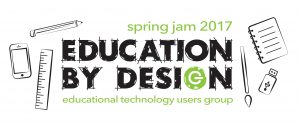 Spring Jam 2017 details
Come jam with us on June 1st and 2nd at the UBCO campus in sunny Kelowna. In addition to the variety of sessions led by the province's learning and technology leaders, we're planning fantastic social activities to get you outside of the classroom for some serious fun.
Workshop date: Thursday, June 1 – Friday, June 2 (the Pub Night social is on Wednesday, May 31, and we'll have an evening at the Rotary Centre for the Arts on Thursday, June 1)
Location: UBC Okanagan Campus, Kelowna, B.C.
Registration: Early Bird Registration is $200 (until April 16)
Program
Proposals have been submitted and the Spring Jam 2017 Program team is organizing the final schedule to be available soon.
Accommodation
We have made arrangements for a block booking of accommodations at the residences on the UBC Okanagan campus, and for those looking for a hotel, the Four Points Kelowna Sheraton is an option.
UBCO has partnered with BCcampus to host the ETUG Spring Jam 2017. If your institution is interested in hosting a future ETUG workshop, please contact Leva Lee to start the conversation.
Notable quote
"There's something compelling about anything handmade – we produce so many digital items that they sometimes get lost in the noise. When we have multi-modal visual or audio experiences, like VizEd or the ETUG Spring workshop, it's more engaging. We're looking forward to some serious fun with the participants in Kelowna." – Tracy Kelly, Senior Manager, Learning & Teaching at BCcampus
Learn more:
---
Join us at an upcoming event:
---
To stay informed with BCcampus by signing up for our newsletter, visiting our calendar and following @BCcampus on Twitter.