Stanley Park is one of the crown jewels of our region, unique for the opportunities it offers to deepen ecological knowledge, further understanding of political and cultural history, and pursue unparalleled recreational opportunities. The experience of walking through the park's beautiful, waterfront forests and learning about trees like Douglas Fir and Western Red Cedar is one of the lasting memories that people take away from visiting Vancouver's Stanley Park. While spending a day in the park may seem inaccessible to many people, an innovative educational project at the University of British Columbia's (UBC) Department of Geography may prove otherwise. Gill Green (Affiliate Assistant Professor, Department of Geography at UBC) and colleagues think there might be a way to bring some of the magic of being in and learning about the West Coast to a wider world through virtual reality (VR). They are creating an openly licensed, VR educational experience that will teach about environmental history using 3D spatial environments that model locations in the park.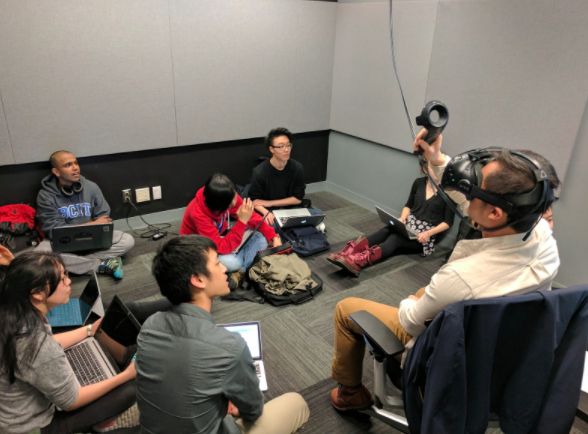 BCcampus Open Education grant funding lowers barriers to accessing education. When Gill Green (UBC, Okanagan College), Loch Brown (UBC), Derek Turner (Douglas College), and Saeed Dyantakar (UBC Studios) first approached BCcampus about creating openly licensed virtual and augmented reality field trips, we jumped at the opportunity to co-fund this innovative multi-institutional collaboration. The intent of this project is to create openly licensed VR assets (open educational resources), to use open science principles to share the workflow and best practices for developing educational VR content, and to build B.C. educational institutions' capacity to create openly-licensed, virtual field trips. This project is an open pedagogy project that has involved over a dozen undergraduate students doing the hard work of researching content, writing code in Unity, doing photogrammetry, and building 3D assets. The high level of student involvement in the creation and direction of this VR experience is a unique aspect of this project as UBC's undergraduate game development association has played a key role in moving the project forward. This open education approach means that everything they create is an OER and that the students are building rare skills in this exciting, new medium.
This project comes at a critical time as the conflux of recent technological developments in fields such as photogrammetry, game engines (such as the open source Unity), and consumer VR devices offering new opportunities for using VR in education. Accessibility, level of immersion, level of interaction, and the ability to create VR experiences far surpass what was available even five years ago. While the possible uses of VR for education are well known, there has been relatively little research on learning outcomes and how to enhance learning practices by leveraging immersive VR experiences. The UBC project is one of the few that is examining best practices for developing VR for education. According to Green, the project is moving beyond simple "capture, reconstruction, and visualization" workflows to integrate pedagogical goals, the ability to perform educational interactions in an environment, and the ability to perform learning assessment throughout the process.
The UBC project focuses on Stanley Park as an experiential field trip, specifically using educational content for and 3D spatial environment models of Prospect Point, Beaver Lake, Lumberman's Arch, and the Hollow Tree. Field trips play an essential role in providing experiential learning opportunities in geography and many other disciplines. VR field trips may provide access to sites that would otherwise be inaccessible due to financial cost, physical challenges, or logistical problems with weather, the timing of course offerings, and numerous other hurdles for students. In creating explorable, interactive environments at the above locations, the UBC team hopes to lower barriers to learning in and about Stanley Park and eventually other environments. While the team started by creating photosphere-based field trips on open web-based platforms and 360 videos, they are now working on using photogrammetry to create 3D spatial environments as these offered unexplored opportunities for learners to physically interact with environments and interact remotely with other learners. The 3D spatial environments allow learners to walk through locations, interact with environmental elements, and even interact socially with other users.
Photogrammetry entails using images taken from multiple angles to build realistic, 3D objects (ground level) or landscapes (drones or other aerial imagery). According to Green, the most difficult and rewarding aspect of the project is this current work using drones and ground level photogrammetry to create models of small objects as well as entire spatial areas. In 2016, the team used a drone to start creating 3D models of locations in Stanley Park. A 3D model developed from drone flights over Prospect Point can be seen at  http://drdp.ly/WPb2Ca.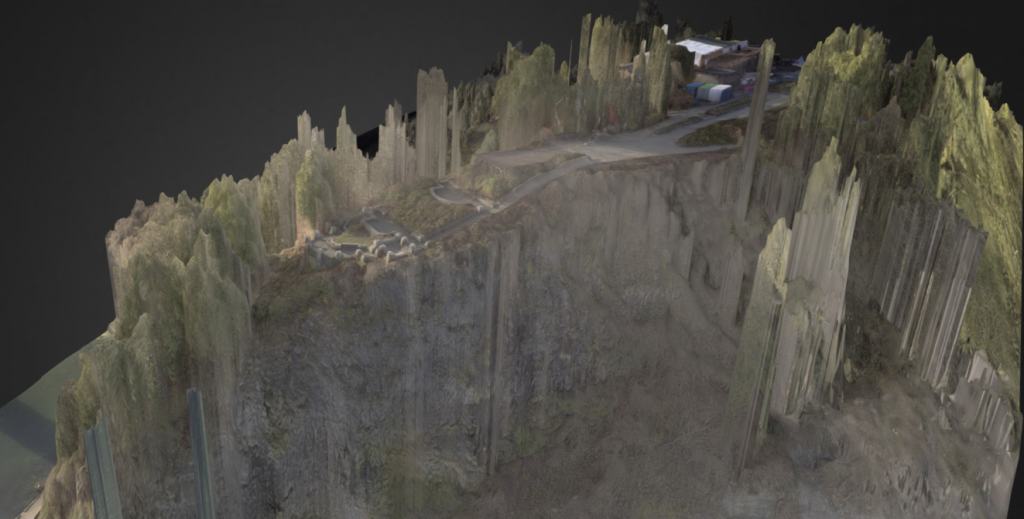 The team found that doing drone imagery in urban environments offered unique challenges. A historical winter snowfall for Vancouver led to a long wait for completion as flying the drone in winter weather and albedo in images rendered photogrammetry very difficult. At several points, the team was actually chased off film sites by the rapid onset of snowstorms in Stanley Park. The use of drones for creating 3D assets also turned out to be difficult and expensive due to the proximity of the park to the public. Each drone outing required reserving a park license, flight permits, a police escort, and a park ranger escort.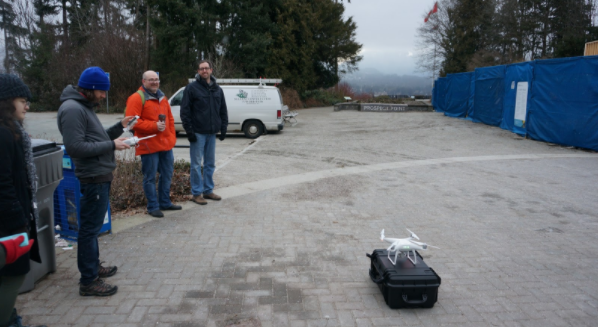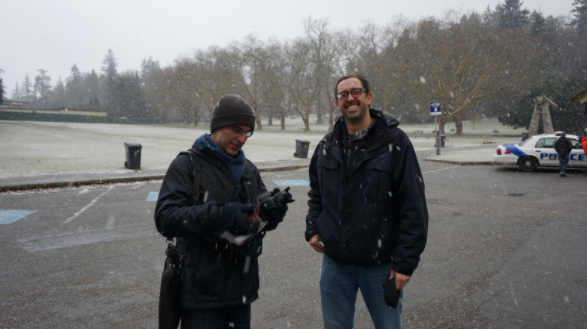 Given the difficulties of flying the drone, the team began working to develop ground level photogrammetry with private industry VR professionals MetanautVR. MetanautVR is now leading project management, working with students, and bringing the project concepts into realization. The early results of the photogrammetry are still experimental, but have returned 1 cm resolution models of locations in the park which are now being further developed in the Unity gaming engine. The below images show early models of Prospect Point developed by the team. Draft models with technical notes are also available on the open platform Sketchfab (a website that allows users to share their 3D models as openly licensed work). For example, see the below links for interactive models of Prospect Point: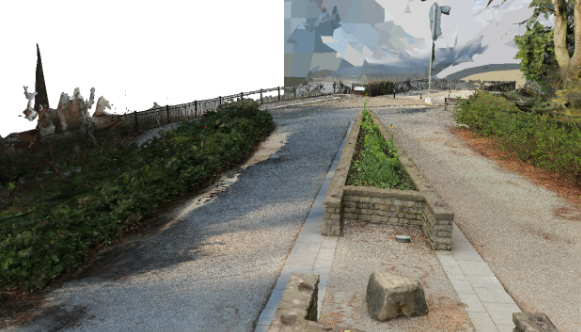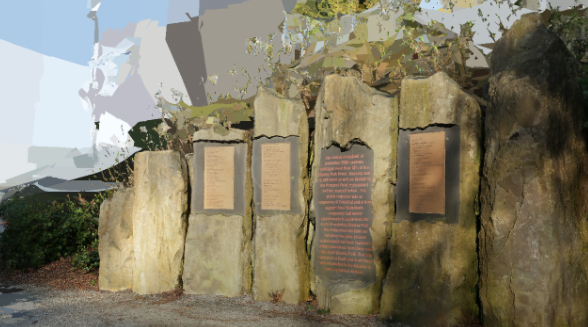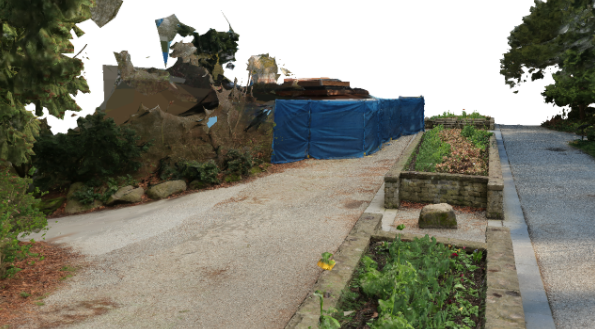 As an open science and open pedagogy project, project documentation and assets will be released via UBC's Open Geography portal over the 2017 summer as the project moves forward thanks to continued support from BCcampus, UBC Department of Geography, UBC Studios, and UBC's Centre for Teaching and Learning Technology. Students continue to work on coding and designing, developing, and cleaning assets including props like a custom controller and interactive 3D assets like animals.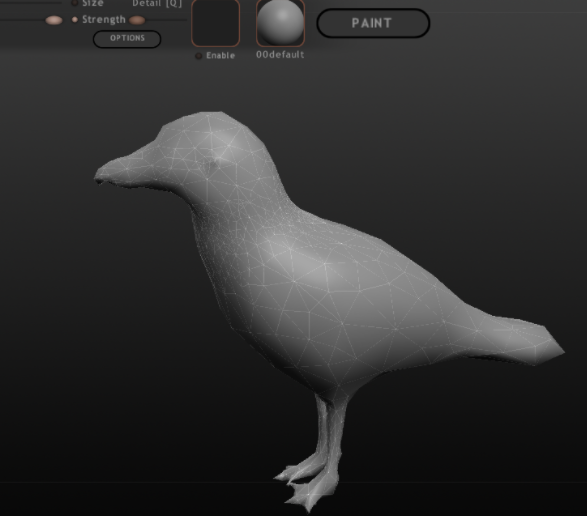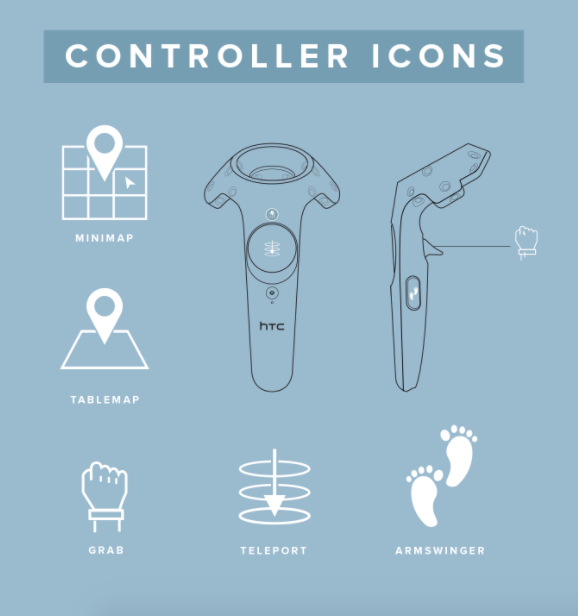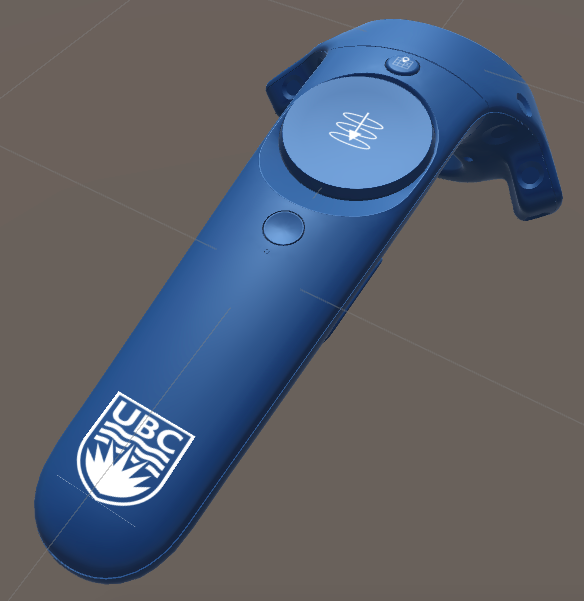 Join us at the Open Textbook Summit 2017
If you would like to experience their work first hand, students involved in the creation of the Stanley Park virtual educational experience will be facilitating VR immersion on the 24th May at the BCcampus Open Textbook Summit in Burnaby, B.C.
Notable quotes:
"All work on new ideas and educational frontiers requires some trial and error that requires a patient and visionary partner. BCcampus has supported our work developing best practices for new technology in our educational communities. They have been a key partner in moving this project forward. It was their ability to fund innovative educational work and their focus on open education that have allowed us to build these VR experiences with and for students." – Gill Green, Affiliate Assistant Professor, Department of Geography at UBC
"The development of the open virtual and augmented reality (VR/AR) field trips brings together best practices in open education, open pedagogy, and open innovation. Students from across disciplines are collaborating on developing and refining the field trips, incorporating their own ideas and contributing back to the educational environment. This is a project that showcases the depth of what innovation and open pedagogy can look like in an open environment." – Amanda Coolidge, Senior Manager, Open Education, BCcampus
Learn more:
---
Join us at an upcoming event:
---
To stay informed with BCcampus by signing up for our newsletter, visiting our calendar and following @BCcampus on Twitter.