It is with great pleasure that BCcampus announces the newest recipient of the Award for Excellence in Open Education, Christina Hendricks, Professor of Teaching in the Philosophy Department at the University of British Columbia.
Post by Amanda Coolidge, Senior Manager, Open Education, BCcampus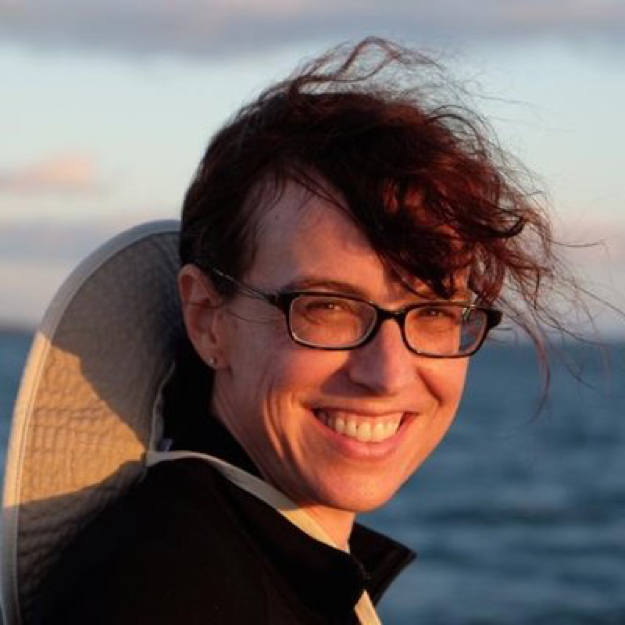 A well-known Professor of Teaching in Philosophy at the University of British Columbia, Christina is also the Deputy Academic Director of the Centre for Teaching, Learning and Technology. She has been an open education practitioner and an advocate for several years, including as a BCcampus Open Textbook Faculty Fellow and an OER Research Fellow with the Open Education Group.
As one of the first faculty fellows through the one-year Open Education Advocacy and Research Fellowship program, Christina worked tirelessly with the UBC student government to help implement their textbook broke campaigns as well as assist in helping them to achieve the first open policy statement in a tenure-track agreement at UBC.  In addition, Christina is a strong advocate of open educational resources (OER) and open pedagogy. She is a firm believer that we need not think of students only as consumers of OER and states that there can be significant learning benefits when involving students in creating or adapting OER, and they can thereby add value to the world outside of their classes as well.
For all this and more, please join us in congratulating Christina on this well-deserved accolade in support of her strong pioneering efforts to further OER in B.C. and beyond.
Notable quote:
"I have had the opportunity to work on a number of open education projects with Christina at UBC and at BCcampus. In each project, she grounds open education in teaching and learning practices, while at the same time she is willing to experiment with new approaches, and strategies to engage students and instructors in ways of connecting, sharing and representation." – Lucas Wright, Advisor, Open Education, BCcampus
"Christina represents an authentic faculty voice that is grounded with in-depth knowledge of open teaching and learning practices. Her dedication to supporting students in their efforts to improve their own learning experiences, willingness to acknowledge complexity, and community building skills make her a great advocate for open education as well as a colleague." – Will Engle, Strategist, Open Education Initiatives, UBC
Learn more:
Christina blogs about open education, teaching and learning, and philosophy at:
---
Join us for an upcoming event:
---
To stay informed with BCcampus by signing up for our newsletter, visiting our calendar and following @BCcampus on Twitter.