Readers will remember that in April, BCcampus launched a series of posts to introduce some of the various excellent Teaching and Learning Centres in post-secondary institutions throughout the province. In the first post, we talked to Tim Paul from Douglas College. More recently we had the chance to catch up with Janni Aragon, Director of Technology Integrated Learning (TIL) at the University of Victoria.
Post by BCcampus' editorial team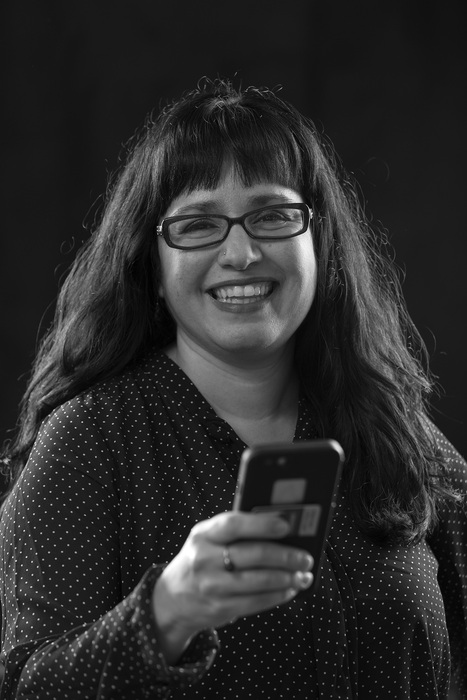 Launched in 2014, TIL exists to make it easy and accessible for professors, teachers and support staff to bring technology to the forefront, letting students learn – and teachers teach – as effectively as possible. The training and consulting services TIL provides ensure that everyone involved knows what resources are available to them, and how to best utilize them, across online learning settings, traditional classroom models, seminars, workshops, and beyond.
Janni Aragon was initially appointed Acting Director of TIL in January 2014, and after over a year in the role, the fit was so perfect they made it official, and she hasn't looked back. She is also the latest recipient of the Harry Hickman award, which recognizes outstanding achievement in teaching and educational leadership at UVic. Rumour has it she also brought her own cake into the office to share on her birthday – where can we apply to work here?
Janni was kind enough to give us some of her time and answer some questions about TIL.
BCcampus: First, what is TIL's relationship with BCcampus?
Janni Aragon: My department has benefited from BCcampus via their leadership, advocacy, and strategy. BCcampus staff have taught and understand higher education in this province and more broadly. It's important to have their advocacy.
In balancing traditional learning models with technology, what are some of the challenges TIL faces?
JA: Resources. This is both Human Resources, funding, and space. If budget was a non-issue, we'd have more space, base funding for two co-op students a year, and two more base funded staff. But, these challenges are not unique across higher education right now.
How does your personal experience in politics inform your work in education?
JA: I am trained in Women's Studies and Political Science and any middle manager or director on a university campus knows that politics is part of the job. If anything, being an academic administrator has tempered my extrovert tendencies and forced me to hone my active listening skills!
What do you love about your work? What makes you excited to get up in the morning?
JA: Do you have an hour? I love my job. Every day is different and I get to support teaching and learning with technology at UVic. I enjoy being behind the scenes helping my colleagues and all of our students. While I miss teaching first year and hundreds of students each year, I know that TIL's work has a significant reach. I have had ample opportunity to represent UVic with different committees and feel honoured to do so.
And finally, in terms of future trends and priorities in education and technology, what new, exciting developments can we anticipate?
JA:  Collaboration. Collaboration is key in this province and on campuses. BCcampus and BCNET help with this in order to stay on top of trends, procure licenses and then help us deploy the technology. I've been fascinated with the power of learning analytics. More companies are moving to the cloud and I'm happy to see more cloud services hosted in central Canada.
Learn more:
---
Join us at an upcoming event:
---
To stay informed with BCcampus by signing up for our newsletter, visiting our calendar and following @BCcampus on Twitter.