BCcampus is very pleased to announce a new Scholarly Teaching Fellows Program.
The Call for Proposals is now open and submissions will be accepted until January 8, 2018.  See below for instructions on how to make a submission.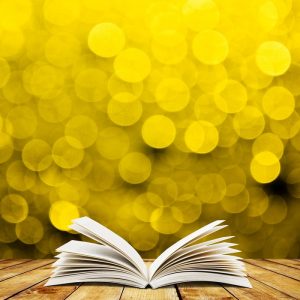 BCcampus welcomes applications for the 2018-19 Scholarly Teaching Fellowships. Three Fellowships of up to $10,000 will be awarded.
We are looking for post-secondary educators from British Columbia who are committed to scholarly approaches in exploring and improving student learning, and who are eager to conduct and share their research and experiences with colleagues and peers.
The Scholarly Teaching Fellows program is designed to achieve the following results:
Support educators to conduct research on teaching and learning (i.e., scholarly teaching, scholarly inquiry, action research, Scholarship of Teaching and Learning projects);
Support development and dissemination of  evidence-based teaching practices that focus on student success and learning in B.C. post-secondary education;
Help educators participate in scholarly work about teaching and learning through conference attendance, research support, and dissemination of their work.
Responsibilities: Scholarly Teaching Fellows will:
Conduct  research according to the approved research plan
Attend and present their research from this project at one or more BCcampus events in the 2018-19 calendar year (Festival of Learning in May 2018, and/or Symposium in Nov. 2018)
Author 2 posts for the BCcampus blog related to the Teaching Fellows research
Publish results of this research in an open format.
In addition to the responsibilities above, one Senior Scholarly Teaching Fellow will be selected to provide leadership and support for up to two Scholarly Teaching Fellows to ensure all research projects are completed successfully and on time.
Appointment Terms
Appointments will be for 18 months beginning February 2018.
Teaching Fellows 

$3000 allowance for travel, accommodation, and expenses to attend meetings and present at conferences (reimbursement)
$5000 stipend to support the scholarly research project as outlined in the proposal

The Senior Teaching Fellow will receive up to $10,000 as follows:

$3000 allowance for travel, accommodation, and expenses to attend meetings and present at conferences (reimbursement)
$7000 stipend to support the scholarly research project as outlined in the proposal and the support role for the other Fellows.

Fellows are invited to choose how to receive stipend funds (note: this is taxable income)

in two installments (at the beginning and end of the project), or
through expense claims that support this research (e.g., additional travel expenses, conference registration fees, purchase of equipment or resources to conduct research,  research assistants, etc. – these should be included in project budget and proposal.)

All materials created as part of this project will be shared under a Creative Commons open license (CC-BY).
Important Dates
Application Deadline
January 8, 2018
Teaching Fellow Appointment
February 1, 2018
Presentation by Fellows
May 28-30, 2018 (Festival of Learning)
and/or Nov 2018 (Symposium)
Final Report
July 2019
Proposal Evaluation Criteria
Impact on Practice and Improved Student learning: Potential impact or benefit of the research project to student learning in B.C. post-secondary education (up to 50 points)
Background in Teaching and Research: Applicant's demonstrated ability to conduct research independently and their commitment to learning-focussed post-secondary teaching (up to 25 points)
Communication & Facilitation Skills: Ability to effectively communicate about their research and advocate for the importance of scholarly approaches to teaching and learning in support of student learning and success (up to 25 points)
In the event of a tie, other factors that affect selection include institution and type (e.g., college, institute, teaching university, research university) and faculty position.  Our aim is to support research in a variety of institutions across the B.C. post-secondary system and to support faculty in a variety of roles, including part-time and contract instructors.
How to Apply
Please download and complete the BCcampus Teaching Fellows form and email as an attachment to LTproposals@bccampus.ca by January 8, 2018 (midnight Pacific time). Receipt of all submissions will be confirmed by an email reply.
We welcome your submissions!
---
Join us at an upcoming event:
---
To stay informed with BCcampus by signing up for our newsletter, visiting our calendar and following @BCcampus on Twitter.