When:
November 10, 2021 @ 10:00 am – 11:30 am
2021-11-10T10:00:00-08:00
2021-11-10T11:30:00-08:00
Note: This session has passed, please view the recording below. 
Over the past few years, many institutions and organizations have highlighted the incorporation of anti-racism and equity, diversity, and inclusion as part of their priorities, but what does this mean in practice?
Join us for a special session of our How to Be an Antiracist Book Club Hub where we will share in an enlightening exchange with Dr. Moussa Magassa from the University of Victoria and Dr. June Francis from Simon Fraser University about what anti-racism means to them and to B.C. post-secondary institutions.
Act III, Schools and Syllabus, provides an opportunity to consider the importance and significance of anti-racism in our classrooms, curricula, and communities while addressing some of the challenges and opportunities that exist for students, teachers, and staff at B.C. institutions. This event is open to all participants in the book club hub and members of the wider B.C. post-secondary community. 
Panelist Biographies: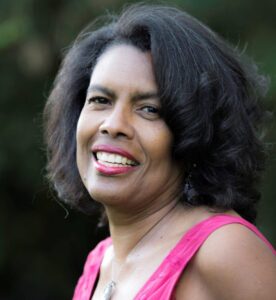 June Francis, MBA, LLB, PhD, is a special advisor to Simon Fraser University's (SFU) president on anti-racism, director of the Institute for Diaspora Research and Engagement at SFU, associate professor at Beedie School of Business, and the co-founder of the Co-Laboratorio Project. She works with governments, industry, and civil society to advance diversity and inclusion in governance and economic opportunities, across a wide range of formal and informal sectors. June has been recognized for her work and achievements by the Province of British Columbia, the National Congress of Black Women, the City of Vancouver, the Beedie School of Business, and Chatelaine Magazine's Trailblazing List of Black Canadians Making Change Now. Earlier this year, she was the recipient of the 2021 Rosemary Brown Award for her exemplary work to bring equality for girls and women both nationally and internationally.
Moussa Magassa, PhD, IDI.QA, is the University of Victoria's (UVic) Principal Strategist in Community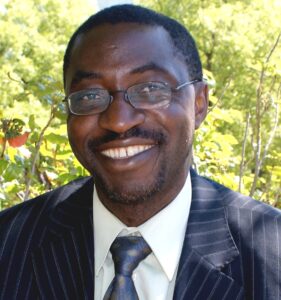 Engagement, Justice, Equity, Diversity, Inclusion, and Anti-Racism Education. Moussa is also an associate faculty in the UVic Social Justice Diploma program and the M.A in Global Leadership program at Royal Roads University, as well as an instructor in the UVic diploma program in intercultural studies and practice and the University of British Columbia Centre for Intercultural Communication. Currently, Moussa is an advisor to the Academic and Practitioner Advisory Committee for the Ministry of Education Anti-Racism Resource Committee, the Simon Fraser University Migrant Systems Change Leadership Certificate program, and the Anti-Racism Advisory and Strategic Planning Committee for Resilience BC. He is also a board director for the Victoria Multifaith Society. Moussa is also the CEO/owner of the Intercultural Capacity Building Inc., specializing in EDI, intercultural capacity development, and anti-racism education.
Event Archives: