When:
July 27, 2020 – July 30, 2020
all-day
2020-07-27T00:00:00-07:00
2020-07-31T00:00:00-07:00
Where:
Asynchronous/synchronous

Due to popular demand, FLO Bootcamp is back! Are you a B.C. post-secondary educator teaching a course online this fall? Did you have a rough "pivot" to online and want to fix up only the most important stuff before it runs online again? Or maybe you missed the pivot (lucky!), but still have a course you want to optimize for online delivery? Join us for a four-day crash course on only the MOST important stuff:  lectures, assignments, proctored exams, your online presence, and dialing back a bit on the zooming!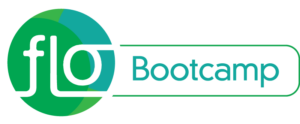 Length: 1 week – Mon – Thu with an optional final drop-in Friday morning 10-12
Mode: Online, using a variety of synchronous and asynchronous tools
Pre-requisites: None, but you do need an existing course to work with (i.e., this is not a "start from scratch" situation). Ideally, it's a course that went through a fast pivot to online this spring, but any course (whether online or f2f) that exists will do. You need not have taught it before.
Time commitment: Participants should expect to spend 4+ hours per day, for 4 days.  Folx with less experience teaching online can expect to need more time.
Fees: This course has a $25 non-refundable registration fee
Your FLO Bootcamp Design and Facilitator Team is looking forward to supporting you in this intensive week
If you are ready to join this fun, intensive course, register now!