When:
July 13, 2020 – July 16, 2020
all-day
2020-07-13T00:00:00-07:00
2020-07-17T00:00:00-07:00
Where:
Asynchronous/synchronous

Hey! Are you a B.C. post-secondary educator teaching a course online this fall? Did you have a rough "pivot" to online and want to fix up only the most important stuff before it runs online again? Or maybe you missed the pivot (lucky!), but still have a course you want to optimize for online delivery? Join us for a 4-day crash course on only the MOST important stuff:  lectures, assignments, proctored exams, your online presence, and dialing back a bit on the zooming!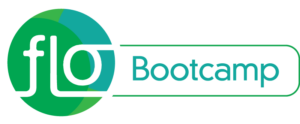 Length: 1 week – Mon – Thu with an optional final drop-in Friday morning 10-12
Mode: Online, using a variety of synchronous and asynchronous tools
Pre-requisite: None, but you do need an existing course to work with (i.e., this is not a "start from scratch" situation). Ideally, it's a course that went through a fast pivot to online this spring, but any course (whether online or f2f) that exists will do. You need not have taught it before.
Time commitment: Participants should expect to spend 4+ hours per day, for 4 days.  Folx with less experience teaching online can expect to need more time.
Fees: This course has a $25 non-refundable registration fee
FLO Bootcamp Design & Facilitation Team:
Meet the fabulous FLO Bootcamp facilitators who will support you in getting your course into shape for its online delivery this fall!
B.J. Eib is a former teacher, instructional designer, and faculty development facilitator, and has worked with online workshops and courses for over 20 years. She retired from Royal Roads University a few years ago and has been happily hiking, kayaking, and gardening in Cobble Hill ever since.
Krista Lambert is a project manager for health and ABE open programs at BCcampus. She is on secondment from JIBC where she is an instructional designer developing online and blended courses.
Tracy Roberts is the Director of Learning & Teaching at BCcampus, a facilitator with a special interest in Liberating Structures and all things visual, and an enthusiastic but undisciplined doodler. She has worked in the B.C. post-secondary system for 20 years in various roles, including instructional design, educational technology projects, faculty development, and leadership.
If you are ready to join this fun, intensive course, register now!