When:
September 19, 2023 @ 10:00 am – 11:00 am
2023-09-19T10:00:00-07:00
2023-09-19T11:00:00-07:00
*Note: This session has passed. Please view the resources and recordings below.
Session Description: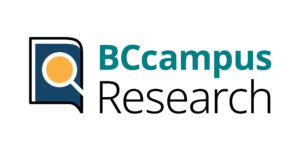 In this exciting event, Dr. Jacqueline Quinless (University of Victoria) will speak about her new book, Decolonizing Data: Unsettling Conversations about Social Research Methods (2022). Decolonizing Data explores how ongoing structures of colonialization negatively impact the well-being of Indigenous peoples and communities across Canada, resulting in persistent health inequalities. In addressing the social dimensions of health, particularly as they affect Indigenous peoples and BIPOC communities, Decolonizing Data asks: Should these groups be given priority for future health policy considerations? Dr. Quinless provides a deeper understanding of the social dimensions of health as applied to Indigenous peoples, who have been historically underfunded in and excluded from health services, programs, and quality of care. Drawing on Western and Indigenous methodologies,Decolonizing Data takes both a sociological perspective and the two-eyed seeing approach to research methods. By looking at the ways everyday research practices contribute to the colonization of health outcomes for Indigenous peoples, Dr. Quinless exposes the social dimensions of health care and offers a respectful reflection on how to unsettle conversations about applied social research initiatives for our most vulnerable groups.
Facilitator:
Dr. Jacqueline Quinless (she/her) lives on the traditional territory of the Lekwungen-speaking peoples and the Wsanec and Esquimalt Nations on Vancouver Island. She is a biracial person of Indian ethnicity (Hyderabad and Secunderabad, India) and Irish/British ancestry. She holds a PhD in sociology with a focus on the health, anti-racism, anti-colonialism, social inequality, data justice and sovereignty, applied statistics, decolonization, and gender from the University of Victoria (UVic). Dr. Quinless also completed a data fellowship during her post-doctoral work with the Council on Library and Information Resources in Washington, DC, where she focused on data curation. She spent 10 years working for the federal government and has taught research methods courses in Indigenous communities across Canada and Inuit Nunangat for two decades. She is an award-winning public sociologist recognized by the Canadian Sociological Association and the Angus Reid Foundation for her community-based research on the advancement of human welfare in Canada. Dr. Quinless is the author of Decolonizing Data: Unsettling Conversations about Social Research Methods (2022) and an adjunct professor in sociology at UVic.
More About This Series:
The BCcampus Fall 2023 Research Speaker Series offers participants and presenters an opportunity to learn and share knowledge and advocacy on research methods, approaches, and pedagogies when it comes to accessibility, access, Indigenous engagement, and equity, diversity, and inclusion (EDI) in teaching and learning. These livestream webinars, which take place one Tuesday every month from September to December, will allow you to learn and ask questions about new research directly from the researchers involved.
Learning Outcomes:
Broaden your knowledge and research skills in the B.C. post-secondary context.
Learn about Indigenization, EDI, decolonization, and accessibility in research.
Be inspired to participate in research communities of practice or explore the themes in your work.
Connect with academics and community members who share your interests.
Resources and Recordings:
Other Events in This Series: