When:
November 24, 2022 – November 25, 2022
all-day
2022-11-24T00:00:00-08:00
2022-11-26T00:00:00-08:00
Event Description
This event is designed to bring together trades faculty and those who support them for the purpose of examining the question, "How do we strengthen digital teaching and learning in vocational education for the next generation of learners?" By attending this summit, you will hear from other trades faculty and leaders, have an opportunity to connect and network with faculty from across the country, hear how others have adapted to different delivery methods, and participate in important conversations about teaching and learning for trades. The summit theme is based on a research project that will act as the framework for presentations, inquiry, and dialogue. The two summit days will start with a keynote address and consist of panel discussions, appreciative inquiry sessions, and presentations. On Thursday evening, in-person participants will be invited to "Pints and Pedagogy" at a local establishment near the event venue.
The summit will be conducted in a hybrid format where registrants will have the opportunity to participate in-person or virtually. The summit will be held in the BCIT Downtown Campus. Catering will be provided to in-person attendees.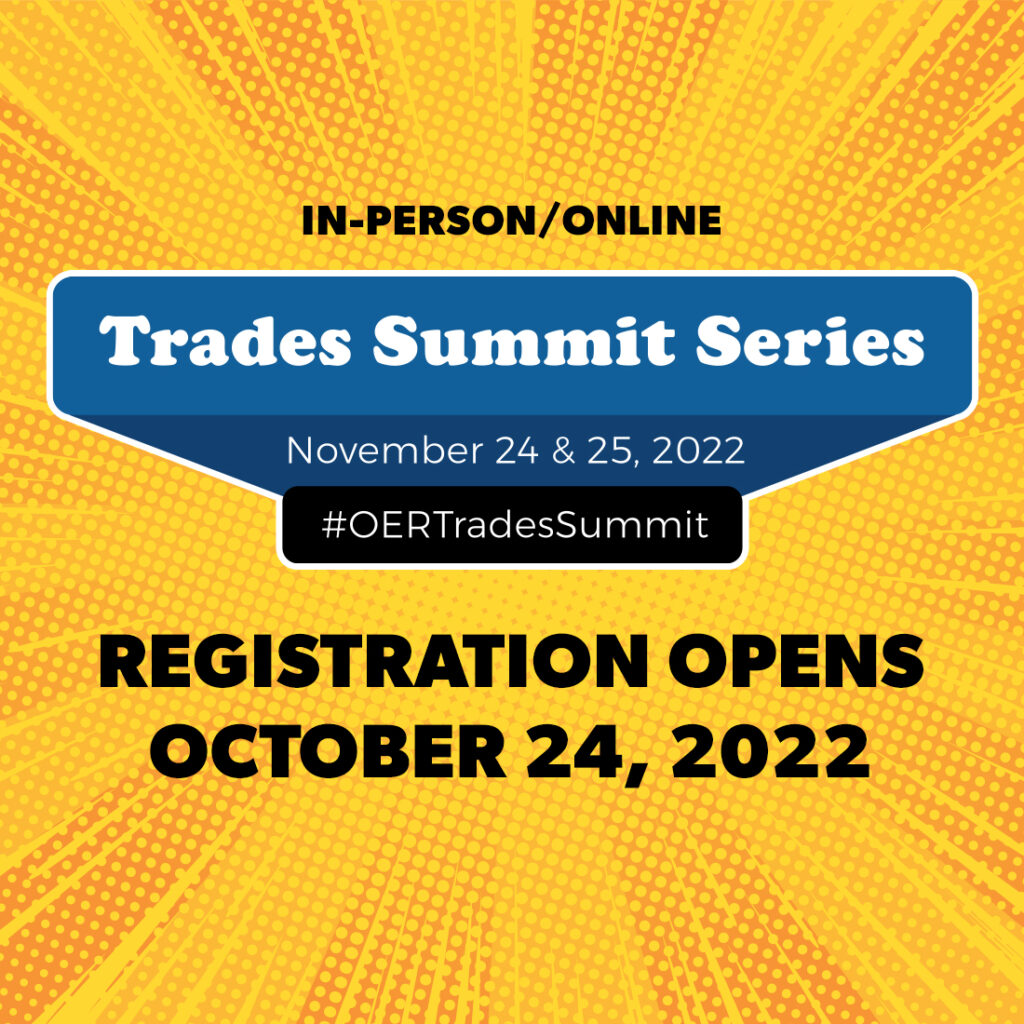 Registration Opens October 24, 2022
Registration Close Dates
In-person registration closes November 21, 2022
Virtual registration closes November 23, 2022
Registration Fee
In-person registration fee: $50.00 +GST (includes a light breakfast, lunch and break refreshments both days)
Virtual registration fee: $35.00 +GST
In-person Venue Location
We will host the in-person attendees at the BCIT Downtown Campus in the Atrium (8th Floor, Room 825). Pay parking is available below the campus at 555 Seymour Street. You can find more information on parking and rates here BCIT Parking.
Virtual Attendance
The virtual event will be delivered through Zoom. Login information will be provided closer to event day.
Social Event
We hope you will join us for a no-host, casual meetup at the end of the first day, November 24. The location will be announced soon.
Hotel Recommendations
If you are travelling to the event from out of town, we recommend several hotels in the downtown area: Skwachàys Lodge, Metropolitan Hotel Vancouver, and St. Regis Hotel.
COVID-19 Information
We acknowledge and respect that everyone has their own comfort levels regarding the ongoing COVID-19 pandemic. Although province-wide event restrictions have been lifted, we encourage everyone to do what feels right for them, including wearing masks or physical distancing if desired. Please be mindful your fellow guests may not be ready for handshakes. Always ask first.
Contact Info
For any questions or concerns about the event, please contact events@bccampus.ca.