When:
March 31, 2022 @ 9:30 am – 1:30 pm
2022-03-31T09:30:00-07:00
2022-03-31T13:30:00-07:00
*Note: This session has passed. Please view the recordings and resources below.
The Empty Chair webinar in March 2022 seeks to bridge the gap between equitable intentions and equitable actions in B.C.'s post-secondary system.
Join us for a half-day discussion with three exceptional speakers who will explore the ways in which B.C.'s post-secondary sector can move from well-meaning equity, diversity, and inclusion (EDI) initiatives and anti-racism statements toward concrete, transparent, and measurable actions that result in equitable outcomes for all.
This free webinar, brought to you by BCcampus and the Ministry of Advanced Education and Skills Training, will be held online on March 31, 2022. Sign up today to save your space.
Guest Speakers: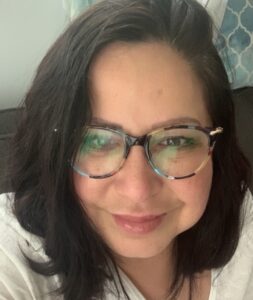 Jennifer Anaquod (she/her), curriculum developer and consultant for Indigenous education and virtual learning, will speak about the importance of relationships and safe spaces to unpack what we think we know about Indigenization and anti-racism work.
"As an Indigenous learner and educator, I have spent most of my journey through education in unsafe spaces. It is beyond time to listen, unlearn, and make space for different ways of knowing."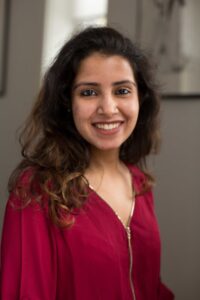 Harshita Sandhu (she/her), strategy, policy, and program analyst at Tidal Equality, will lead the discussion about inequity challenges within the post-secondary sector and how honing in on collective wisdom/co-intelligence can help us find tangible ways to solve it.
"Equity work is critical because the system wasn't designed keeping everyone in mind. Expanding equity is key to solving the biggest challenges facing us today, because it is only then that we will all thrive as humankind."
Harshita will be talking about inequity challenges within post-secondary institutions and how honing in on collective wisdom and co-intelligence can help us find tangible ways to solve them.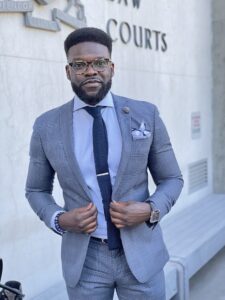 Olaolu Adeleye (he/him), learning and teaching advisor at BCcampus, will help us answer the question: "How do we move the academic process and discussion about anti-racism within the post-secondary institutions of B.C. from debate to deliverables.
"I believe in working to make the invisible visible; I believe in rewriting the present while unlearning the future trajectory of business as usual; I believe that until we are all present [at the table], we cannot truly be satisfied. I believe that our constant question must be: Who was and is missing (in narratives, in decisions, in positions of power), and how/why is this cycle perpetuated?"
This event is free. To ensure we have an inclusive and welcoming environment for all, we've added registration to all our sessions.
Archives: